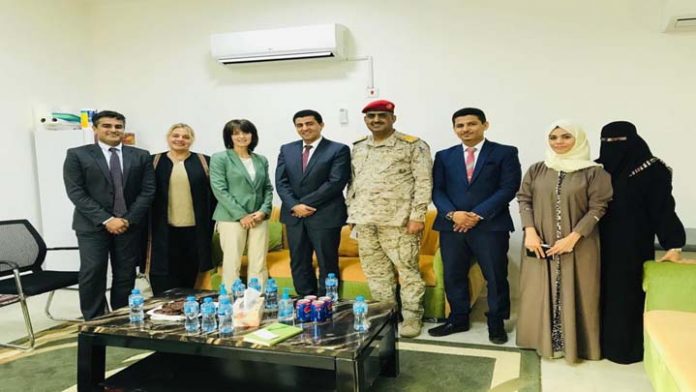 US delegation arrives in Hadhramaut
YemenExtra
SH.A.
A US delegation has arrived at Yemen's southern province of Hadhramaut, which is occupied by the UAE invaders.
The delegation is headed by Denise Natali, the US Assistant Secretary of the State Department's Bureau of Conflict & Stabilization Operations. Natali said that the aim of this visit is "to offer the help and provide assistance in several areas in order to find ways to enhance the stability and security situation in the province."
Observers however have deemed this visit as a step in its efforts to establish a military base in Hadhramaut.
A visit of such as high-level US delegation confirms is highly unusual, especially to a country at war.
The US State Department has long supported the exiled administration of the fugitive Hadi and the Saudi-led coalition, but de facto has apparently chosen to deal directly with the so-called local authorities, thus circumventing the official authority of the Hadi regime in Riyadh. This approach is much the same as the one used by the UAE occupation forces.
The arrival of the US delegation also reveals the weakness and fragility of the exiled Hadi's regime, showing that even its official allies elect not to contact the administration before arriving in the occupied parts of Yemen.