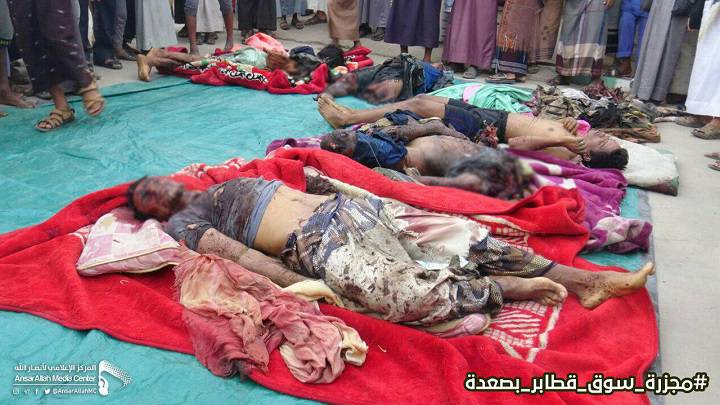 Sons of Hodeida condemn coalition's crimes against Yemeni civilians
YemenExtra
SH.A.
Tribes and sheiks of Hodeidah province rallied on Wednesday to denounce the war crimes being committed by the Saudi-led  coalition against the Yemeni people.
At the rally, the participants also condemned the coalition airstrikes on al-Thabat market in Qatabit district of Saada that killed 14 citizens and injured dozens.
The protesters stressed on the importance of unifying and enhancing the internal fronts to deter the coalition and its plans hitting Yemen.
The rally called on the United Nations to get rid of the shameful silence towards the coalition crimes and exert great efforts to stop the war and lift the siege imposed on the Yemeni people.
As a response, the Yemeni army air-missile forces on Thursday launched drone and missile attacks on al-Jala military camp in the Southern Port City of Aden, Military spokesman the Yemeni army Brigadier Yahya Sare'e said.
According to the military spokesman, the joint attack targeted a military parade for Saudi-led coalition invaders and mercenaries at al-Jala military camp, using Qasef-K2 drones and a medium-range ballistic missile that has not yet been revealed.