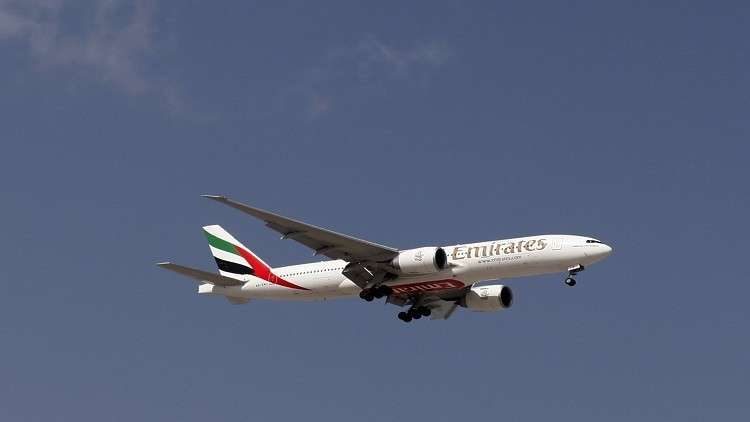 Yemeni airports suffer from the Saudi-led aggression
YemenExtra
Y.A
forces of exiled Hadi's government in Socotra Island province on Sunday prevented an Emirati plane from landing at the airport of the island.
According to sources, the local authority did not allow the UAE plane to land at the airport on Saturday because there were aboard eight Indian nationals working as assistants to the UAE delegate Khalfan al-Mazrouei in the island, indicating that the Indians did not get official visas from Hadi's government.
The UAE, a key partner in Saudi-led aggression coalition on Yemen, is dealing with the province of Socotra archipelago as an eighth Emirate belonging to it, the sources added.
A storm of Yemeni, Arab and international tweets is surging on social media and Twitter against the continued ban imposed by Saudi-Emirati coalition on Yemeni airspace and the closure of Sanaa International Airport.
The tweets campaign revealed the lack of legal justifications for this ban and closure and the invalidity of the coalition's excuses.
The campaign, which was launched on Friday evening, coincided with a vigil carried out by the Yemeni community in front of the United Nations headquarters in New York to protest the closure of Sanaa airport and demand it be reopened quickly to save lives of thousands of patients.
The Yemeni community in the US city of New York is to hold on Friday a vigil in front of the UN headquarters to demand re-opening of Sanaa International Airport to save lives of thousands of patients.
Spokesman of the General Authority for Civil Aviation and Meteorology Dr. Mazen Ghanem considered the organization of the vigil "a positive step towards pressure to lift the ban on the airport."
Ghanem praised the Yemeni communities' role in organizing such vigils to pressure the United Nations and the Security Council to issue a binding resolution to lift the ban on Sanaa airport.
In March 2015, the US -backed –Saudi-led aggresion started  a war against Yemen with the declared aim of crushing the Houthi Ansarullah movement, who had taken over from the staunch Riyadh ally and fugitive former president Abd Rabbuh Mansur Hadi, while also seeking to secure the Saudi border with its southern neighbor. Three years and over 600,000 dead and injured Yemeni people and  prevented the patients from travelling abroad for treatment and blocked the entry of medicine into the war-torn country, the war has yielded little to that effect.
Despite the aggresion claims that it is bombing the positions of the Ansarullah fighters, Saudi bombers are flattening residential areas and civilian infrastructures.
More than 2,200 others have died of cholera, and the crisis has triggered what the United Nations has described as the world's worst humanitarian disaster.
#YemenCantWait #YemenGenocide #Yemen #Yemencantwait #YemenGenocide #Yemen_children #StoparmingEmirates #StoparmingSaudi #Stopthewaronyemen#LivingInYemenOnTheEdge#SoldarityWithThePeopleOfYemen