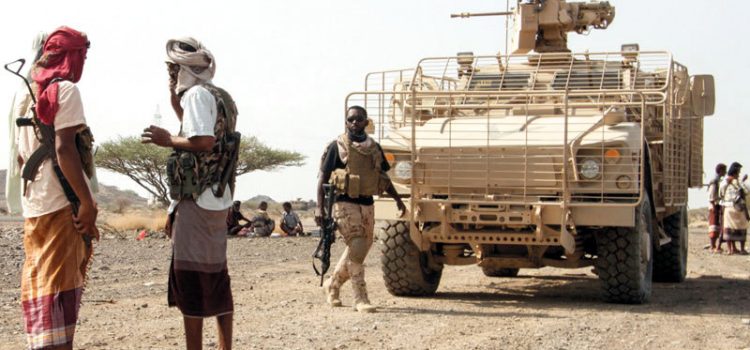 Sudan's role in the war on Yemen
YemenExtra
Y.A
Members of the Yemeni community in New York City, USA, held a protest in front of the Sudanese consulate building to demand the withdrawal of the Sudanese forces participating in the aggression on Yemen.
The participants called on the Sudanese people to press for the withdrawal of his country's forces participating in the aggression on Yemen.
Meanwhile, the adviser of the Minister of Expatriates said in a statement that the protest will continue until the Sudanese government responds to the demands of the people of Yemen.
Yemen's Army Spokesman Yahya Saria met on Sunday with members of the Sudanese community in Sanaa and several of the Sudanese war prisoners who were captured in fronts while fighting alongside the Saudi-led aggression coalition against Yemen.
At the meeting, Saria touched upon the depth of relations between the two brotherly Yemeni and Sudanese peoples.
"We offer a message to the Sudanese people and its new government for withdrawal troops that fight the Yemeni people," the spokesman added.
Saria affirmed that the Sudanese war prisoners would be guests among their brothers of Yemen, and they took the full care and attention.
Member of the Supreme Political Council Mohammed Ali al-Houthi commented on the announcement made by the spokesman of the Yemeni armed forces about causalities of the Sudanese mercenary forces participating in Saudi-led aggression on Yemen.
He describes the causalities as a product of the trafficking of ousted President Omar al-Bashir and his successor Sudan youths.
Mohammed Ali Al-Houthi said on Twitter: "Sudan has been subjected to abuse and misinformation from its ousted former president Omar al-Bashir and the Saudi-led coalition."
The US Department of State has confirmed in a special report on the war on terrorism that there are a number of countries linked to terrorism, including Saudi Arabia, the United Arab Emirates and Sudan.
The report described the UAE as a regional and international station for terrorist organizations' moves and a center for receiving and sending financial support for them.
#YemenCantWait #YemenGenocide #Yemen #Yemencantwait #YemenGenocide #Yemen_children #StoparmingEmirates #StoparmingSaudi #Stopthewaronyemen#LivingInYemenOnTheEdge#SoldarityWithThePeopleOfYemen