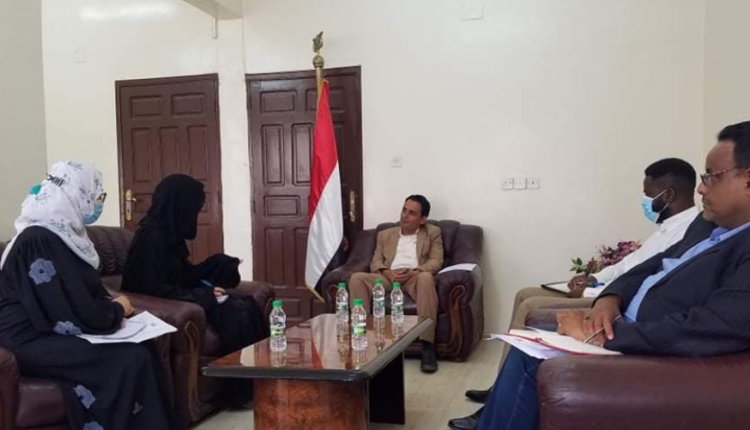 Acting Minister Of Human Rights Meets UNICEF Director Of Child Protection
The Acting Minister of Human Rights, Ali Al-Dailami, met on Monday in Sanaa with Director of the Child Protection Division at UNICEF.
The meeting discussed a number of issues related to childhood in Yemen in light of the continued aggression and the comprehensive siege, as well as the projects the Ministry of Human Rights intends to implement in cooperation with UNICEF during the coming period.
At the meeting, Al-Dailami touched on the growing suffering of Yemeni children in health, education and nutrition aspects, and the grave violations they are exposed to.
Director of the Child Protection Department at UNICEF expressed her regret over the suffering of the children of Yemen as a result of the war, noting the aspects of cooperation between UNICEF and the Ministry to promote children's rights.