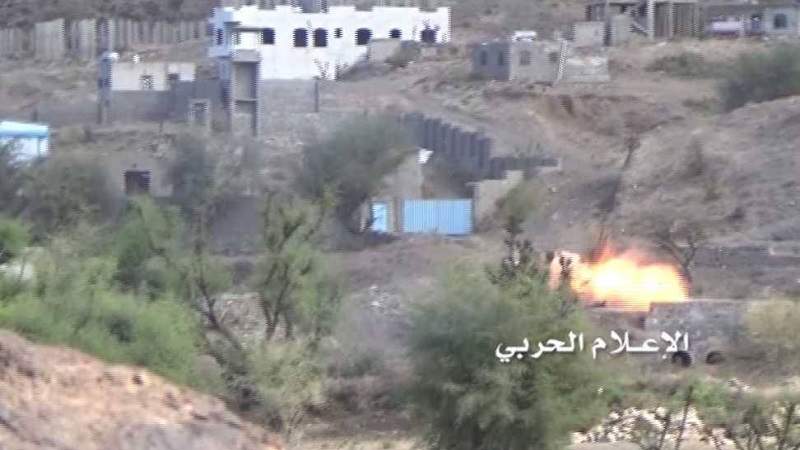 Army and People's Committees foil mercenaries advance attempt in Taiz
YemenExtra
Today, Tuesday, the Army and the People's Committees foiled an advanced attempt by the mercenaries affiliated with the aggression in Taiz province.
The mercenaries of the aggression carried out a wide operation in the front of "Al-Dhabab" from several tracks that lasted for more than 7 hours, without achieving any significant progress, a military source reported.
The source confirmed the killing and wounding of dozens of mercenaries, and the burning of a number of vehicles while breaking their advance on the aforementioned front.
It is noteworthy that the army and the popular committees managed, during the past two days, to thwart a similar attempt of the mercenaries of the aggression to advance on the fronts of Al-"Dhabab" and "Tabisha" in the same governorate, inflicting heavy losses on them in lives and equipment.
The escalating attempts of the mercenaries in the recent days on the fronts of Taiz and others come within the framework of relieving the military pressure on the mercenaries of the aggression on the fronts of Marib, which the army and the popular committees have almost completely liberated.