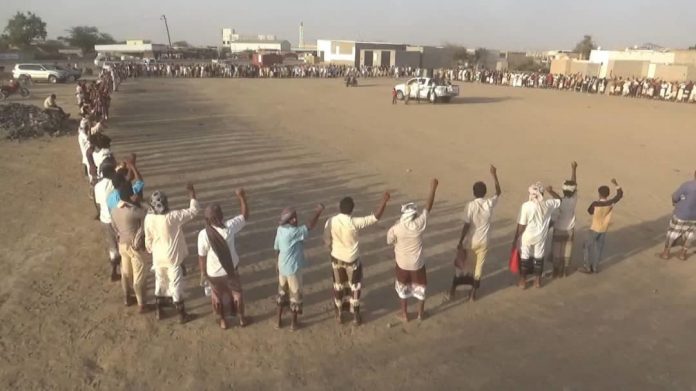 People of Hodeidah rally to denounce the Saudi-led siege on Yemen
YemenExtra
Dozens of the sons of Hodeidah organized on Friday a protest rally to denounce the crimes committed by the Saudi-led aggression coalition and its military escalation against the Yemeni people.
In the rally, the participants stressed the importance of enhancing the continuation of steadfastness and the consolidation of faith identity to coalition plots targeting Yemen.
The protesters also condemned the shameful international silence towards aggression's crimes, siege and its economic war that the Yemeni people have been subjected to for seven years.
They held the international community and human rights organizations responsible for violations and aggression crimes against Yemenis.
The rally stressed the importance of responding to the crimes of the coalition within the framework of the legitimate right to defend the security and stability of Yemen.
They praised the victories achieved by the heroes of the army and popular forces on various fronts, especially, in the Saudi-Emirati depths.