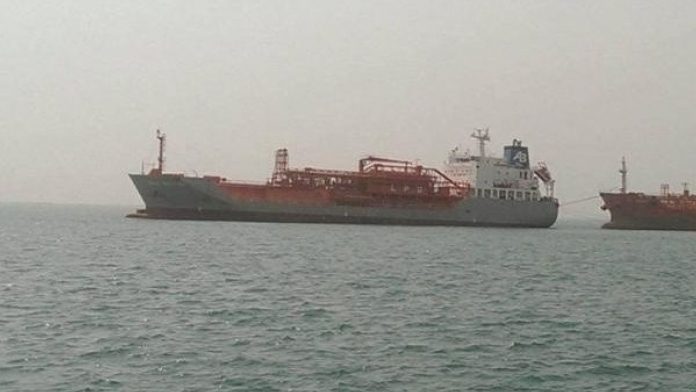 Minister of Transport Accuses UN of Renouncing its Commitment to Replace "Safer" Reservoir
The Minister of Transport in the Sana'a government, Abdulwahhab Al-Durra, on Sunday confirmed that the United Nations has disavowed its commitment to emptying the "Safer" floating oil tank and replacing it with a new one, according to the agreement concluded in March 2022.
Al-Durra made it clear in a statement today that the United Nations is deliberately keeping the status of the floating reservoir as it is, to request more funding from donor and non-donor countries, despite obtaining the full amount that it set at $85 million.
"The funding of the United Nations is ready, and it promised to implement it at the beginning of the year 2023, and we are in the month of February, and we have not noticed any movement for replacement until this moment," he said.
The Minister of Transport indicated that the United Nations Coordinator in Yemen, William David Gresley, announced in November 2022 that work on emptying and replacing the Safer tank with a new tank would begin in early 2023.
He added that he was surprised by the recent statement of the United Nations Deputy Spokesperson, Farhan Haq, in which he declared that the United Nations needed an additional $20 million to start the process of transporting crude oil from the reservoir.
Al-Durra once again held the United Nations responsible for what might happen in the event of a tank explosion or oil leakage, which would have catastrophic repercussions on the environment, marine wealth, and other unforeseen problems.