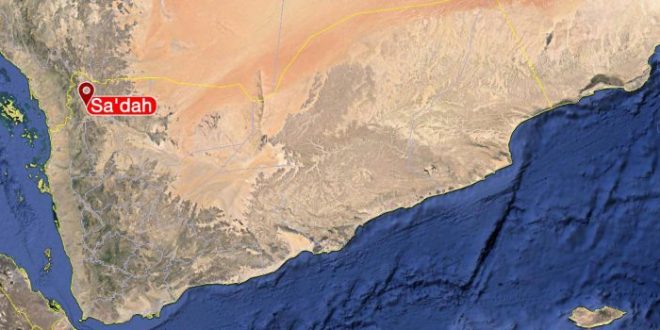 Saudi Aggression Continues its Crimes in the Border Areas
Saudi enemy continues to target the border areas in Saada governorate on a daily basis with attacks by its drones and missile and artillery bombardment of the districts of Razih, Shada and Munabbih, which have left civilian casualties and damage to the property and farms of citizens.
The Saudi enemy continues its crimes in the border areas
Today, three martyrs of the citizens who were killed by the fire of the Saudi enemy army arrived in Razeh Rural Hospital in the border district of Shada.
Yesterday, a citizen was killed and five others were wounded, as a result of which they were taken to the hospital to receive treatment by targeting the Saudi enemy in the Al-Raqo area in the Munabbih district.
A security source said that the Saudi enemy's spy planes launched an attack this morning, Friday, on the Al-Hajla area in the border district of Razih, after it was subjected to two attacks yesterday by the Saudi enemy's spy planes, targeting citizens' properties, and areas in the Shada district were subjected to Saudi artillery shelling.