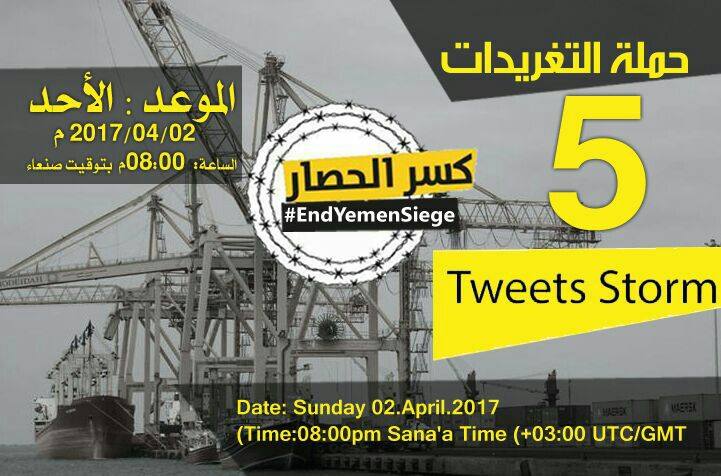 Yemeni Activists to Launch a Tweets Campaign Against Imposed Siege
YemenExtra
M.A.
Yemeni activists organized a tweets campaign regarding the imposed air, sea and land siege  by the Saudi-led coalition on Yemen.
According to an organizer, the tweets campaigns take place to convey the Yemeni voice to the rest of the world, which has been turning a blind eye for the past two years of war and unjust blockade.
They hope to witness a wide and large participation by everyone on the popular social network Twitter.
The campaign will begin tomorrow April 2.
Time: 20:00 Sana'a Time (17:00 UTC/GMT)