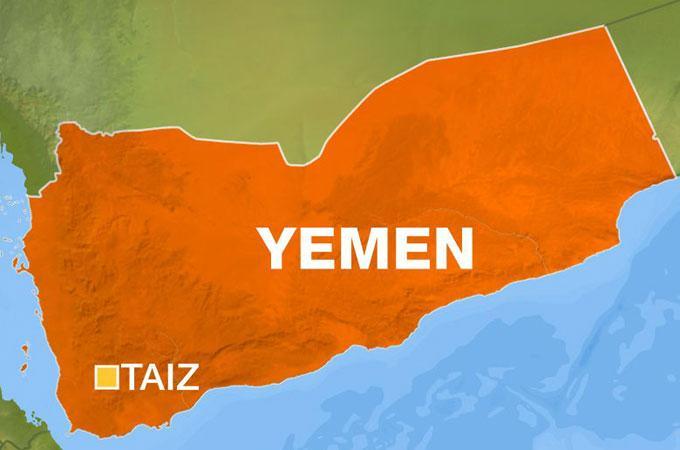 Saudi Cluster Bomb Kill Five, Including Five Women in Taiz
YemenExtra
M.A.
At least five were killed, including three women, on Monday as a result of an international banned cluster bomb dropped by the Saudi-led coalition on Dhobab district, Taiz governorate, central Yemen.
The Saudi cluster bomb targeted a house located in the region of Al-Jaheli in Dhubab district, causing the death of the five civilians, two women among the victims, local source reported to YemenExtra.
The Saudi-led coalition continues carrying its aerial bombardment on different Yemeni governorates, and it has been accused of targeting civilian property.