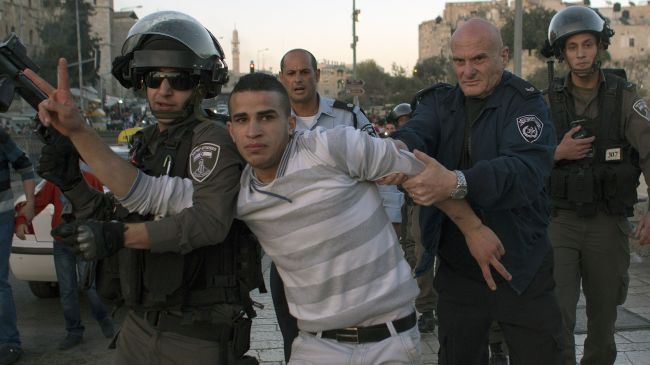 Storming is into al-Aqsa ongoing and Israeli Forces Arrest 10 Palestinians
YemenExtra
Y.A
Groups of Israeli settlers stormed  the courtyards of Al-Aqsa Mosque, on Thursday morning, with security protection of the Israeli police.
According to Jerusalem sources, a number of settlers stormed AL-Aqsa maximum through the door of AL-Magarebah, after the police opened the doors to them as usual.
In a separate context, the Israeli  forces, last night, launched a campaign of arresting and raiding in a number of cities in the West Bank.
According to the website of the "Intifada", quoting from Hebrew sources, the Israeli forces arrested on Wednesday evening 9 Palestinians in different parts of the West Bank.
Israeli forces also raided , on Thursday dawn, the house of the head of Bait Amr institution Ahmmed Mohammed Abdulqader in AL-Tarbiqah area  in AL-Khalil town and searched the house before arresting him.
In the area of Ramallah, specifically in the village of Silwad, the Israeli forces confiscated 11 cars , and in the towns of Abu Dis, Al-Ezariya and Sheikh Saad 13 cars were confiscated and $ 1000 USD.