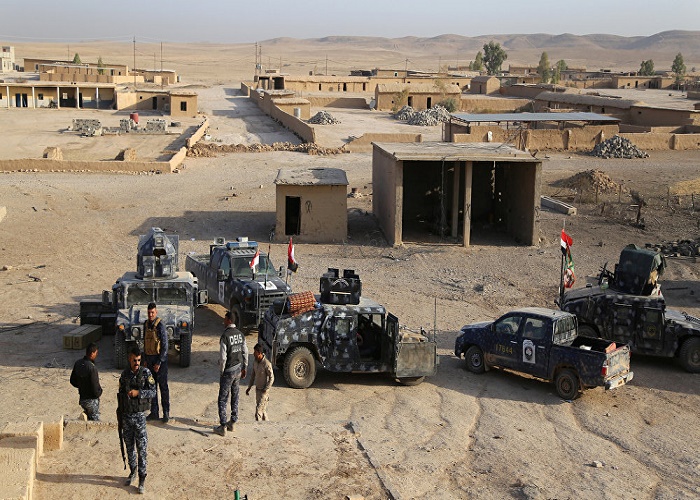 Iraqi Forces Eliminate a Number of Leaders of "Daesh" in Mosul
YemenExtra
Y.A
Iraqi forces announced on Thursday that they had killed a number of leaders of "Daesh" group ,backed by Saudi, while targeting al-Qaeda positions in western Mosul.
Reporting about Federal Police Chief Lieutenant General Raed Shaker Jawdat today in a statement the site "Alsumaria News said that "Our forces succeeded in killing Abu Baraa Dagestani, the military official and his assistant Abu Abdul Rahman al-Zemari in the Fifth Bridge area north of the old city, and the leader Abdullah al-Husseini killed one of the relatives of Abu Bakr al-Baghdadi and the leader Khaled Ali Nada, the minister of Charity Offices and the blood judge nicknamed Abu Hussein, after targeting their headquarters in Zanjili neighborhood.
Shaker Jawdat stated that the federal police forces resorted to targeting the field leaders of the intimidation by shelling and intensifing intelligence monitoring of their movements in the back lines, noting that the battalion of chemical support of the Federal Police is completing its preparations in the field to avoid any potential risks.
The Iraqi army and security forces, backed by the army and the international coalition, continue the process of restoring Mosul, the center of Ninewa province in northern Iraq, from the grip of the group after the announcement of Iraqi Prime Minister Haider Abadi on October 17, 2016, "zero hour" for the liberation of Ninewa.