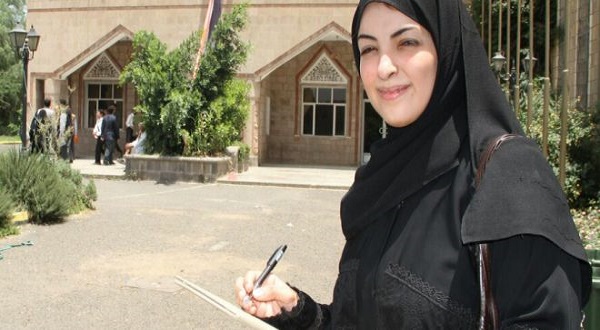 By Rund Al Adimi
Part 2
That day, on which the mercenaries gained control over Al-Jahmlia village, was an ominous day, a day full of continual tragedies.
Jamil's wife was gazing at that video and pictures to see him, her husband, tied from his legs and dragged through the streets by some cars before being crucified next to Fwaz, the first crucified victim.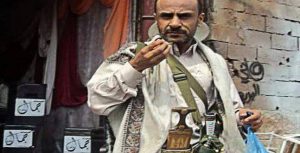 At first, she thought she had confused him with someone else, someone who may look like Jamil. Speaking in a whisper, "Why Jamil who never hurt anyone?!"." It's my daddy!", her kids called her as she was thinking. She couldn't help not to scream.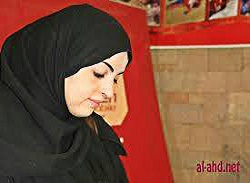 The first person came into her mind was Abdullrahman Al-Jendari, the son of Jamil's brother, one of the mercenaries' leaders, whom she believed to be the responsible for her husband's death.
She could barely pick up the phone to call him, as her hands were shaking. In strained voice she said " Did you kill your old uncle of 50 years ?!, wasn't his death enough to satisfy you and prevent you from pulling him through the streets, mangling and crucifying him, have you forgot your uncle, that father who used to think far too highly of you?!
What made you a sanguineous killer, do you still remember how happy he was on your birthday, when you first came to this life, it seems he wasn't aware of that snake, hiding in the shadows, he didn't know that you would be that shot which may take his life one day, I call on you to abandon these behaviors as long as you do it in God's name
because God is on the other side supporting the aggrieved ones such as Jamil, I have a certain faith in that ".
Hadrat lover, with this name people used to call him for his loving for Sufism and attending lectures that provide knowledge. He wasn't a killer or rapacious but an ordinary person contented with what God had provided for him, a father living an ordinary life.
He took upon himself to protect the houses of those who fled their houses, for fear of being killed, and decided to stay in that neighborhood, Al-Jahmlia neighborhood, in which he fell dead after suffering from his injuries before the eyes of Fwas who tried, in vain, to help, sometime before being surrounded by Al-Hasm battalion in that building, death building.


The sons of the same region who share the same blood, the ones who used to be in the same row under the same flag while performing the national anthem, contend for killing each other in cold blood because of the Saudi money.
What have they accomplished except killing each other like vampires?! The ones who used to buy ice cream from the same ice cream sellers grow up to enjoy the blood of each other as if it was a fatty meal. Crying for You Taiz.
The translation is not for YemenExtra