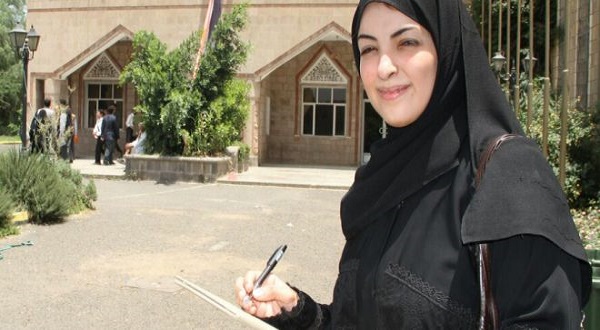 Lina Shoja'a AL-Deen and Atan Bomb.. Ran Al Adimi
By Rand Al Adidmi
3 part
  A mother of a daughter
Once upon a time, she left with her husband, servant and a child and left her child in the hustle of life and in the neighborhood supermarket!
20 April 2015 morning was sunny, windy, a death coming from around, everything was strange and horrible in those houses which decorated Attan mountain that it is located in the middle of Sana'a, where is full with people, houses, companies, and buildings.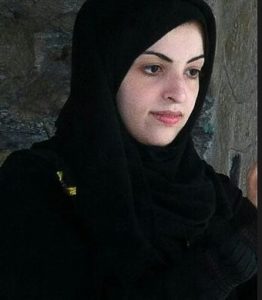 But, Lena and her small family got up at 10 o'clock and sent her daughter to the supermarket of the neighborhood
And she did not know that they were the minutes before the last to be separated from her lovely daughter. The daughter went to the supermarket as usual and thought that life will continue as it was, a small house, parents, a brother with whom she will grow up and colorful cartoon world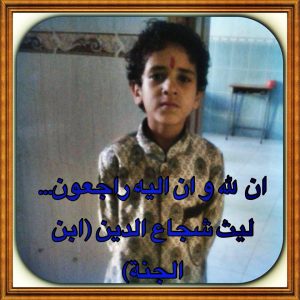 An aircraft came rushing to perform kidnapping and killing as it does every morning and a terrible explosion erupted as if it is the Judgment Day, screams and cries on a horrible day.
Lena's child came back to find a pile of dust which took all the meanings associated with childhood
When everything fell down in Atan, the only child survived while all of her neighbors, loved ones and small family of a mother, father, child and maid died.
Lubna's daughter saw their house bought by her father a month ago with a loan from the bank, which they had recently inhibited it. She saw her father's dream of buying a small house falling on his skull and the skull of his family but did not know the father's fault
But in AL-Hadath and AL-Jazeera channels, there was another celebration.
The broadcaster appeared with a sly smile and with a face that did not include any most luxurious make-up brands said the coalition targeted the weapons of the rebels in the mountains of Atan.
Then the commenting children cried out in the depths of life, asking all those appalled faces whether our mothers and sisters were sites of weapons.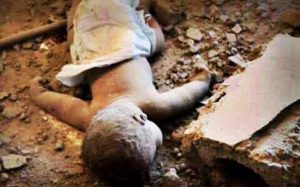 Saudi Arabia wasn't enough   to draw the objectives of the alliance from those human skulls and wasn't also enough with the celebration on   the blood elites, which were harvested in one minute more than 203 civilians, 795 injured and thousands of displaced people suffering a catastrophe does not forget with even a thousand policy solutions.
And two years passed and I Lubna's daughter was watching the channel of the Birds of Paradise until a girl sang in the channel, saying this Saudi Arabia has watered all human beings!
Lena's daughter closed the television and went on her bed screaming.
Why are they lying and singing about Saudi Arabia that killed my father, my mother, my brother, my neighbors and my servant Why are they lying?