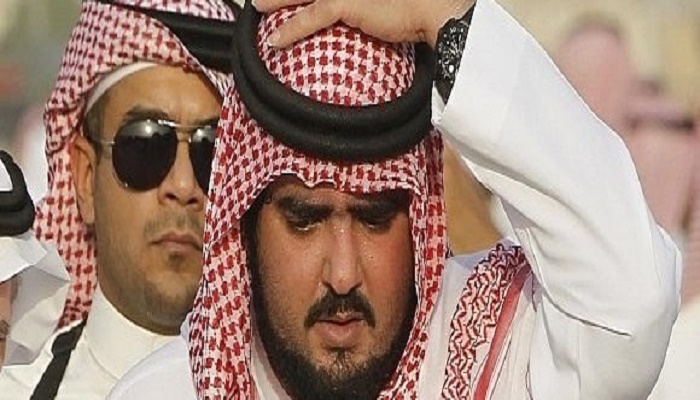 Czech Republic sentences a Saudi Prince to one year in prison for child abuse; say reports
YemenExtra
A Prague court sentenced Wednesday the Saudi Prince, Abdul Aziz bin Fahd, to 11 months and 8 days in prison for sexual abuse of Czech underage girls.
The state attorney wanted the culprit to be given a three-year prison sentence but the judge allegedly under Saudi influence said the punishment is sufficient in view.
Prince Abdul Aziz could escape from Czech custody and for the time being stays in Saudi capital Riyadh, though he can be arrested if he decides to leave his homeland because an international warrant for his arrest was issued.
Bin Fahd was accused of purportedly repeated sexual abuse of Czech school girls from 2015 until his humiliating detention in a sumptuous Prague apartment but later he repudiates all accusations saying that he lawfully married the Czech girls and he can provide the court with their marriage contracts.
According to Czech media, most of the girls are between the ages of 12 and 14 and came from destitute and extremely poor families. The victims said at court that the Saudi defendant paid them approximately € 500 for each sexual intercourse and they had to spend most of the money on clothing.
In 2016, a district court sentenced Abdul Aziz to 2-year imprisonment, but the Municipal Prague Court abolished the verdict.
Recently, Saudi Arabia's Grand Mufti, Sheikh Abdulaziz Al al-Sheikh, the kingdom's top religious authority, has ruled it's acceptable for men to marry girls so young the international community deem it nothing short of pedophilia and rape.
is the son of the late King Fahd of Saudi Arabia and Al Jawhara bint Ibrahim Al Ibrahim, a descendant of the wealthy Al Ibrahim family. Prince Abdul Aziz, or as his father affectionately called him "Azoouzi" was a stand out figure in the family from a young age, perhaps as a result of the affection and wealth lavished upon him by his late father. At 14 years old Prince Abdul Aziz was given 300 million dollars "to play with", making him the richest teenager in the world.
The source: Liberty fighters newspaper