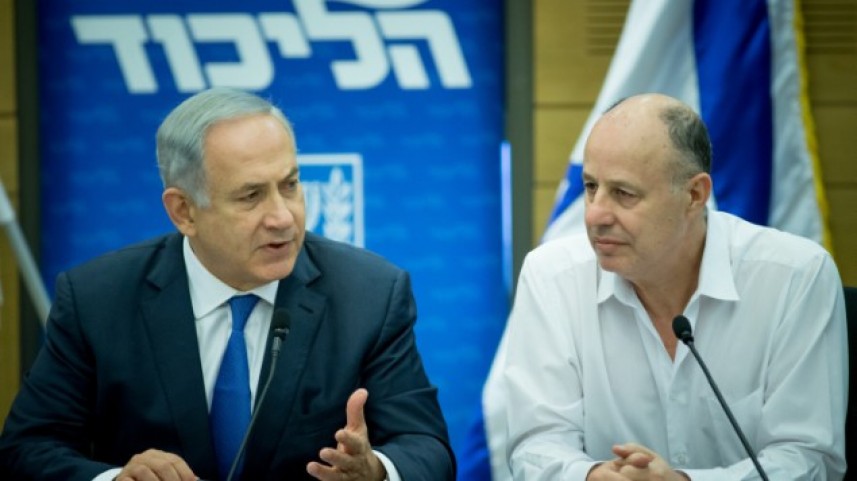 "Israeli Minister " in an Interview with a Saudi Newspaper: We Establish Relations with Arab Countries other than Jordan and Egypt!
YemenExtra
Y.A
Minister of Regional Development and Acting Minister of Communications Tsahi Hanegbi confirmed that the entity has "secret negotiations and relations" with Arab countries other than Jordan and Egypt, which have permanent peace agreements.
On US President Donald H. Trump's visit to the US this month, Hanegbi said: "We attach great importance to this historic visit. The history of American-Israeli relations has not been happened that the US President came in a visit to Israel during his first course and only 120 days  since he was on power and considered it as a positive issue.
On the visit of Trump to Saudi Arabia before the entity, the Israeli minister considered it "a good and positive thing, and strong support for moderate Arab countries led by Saudi Arabia, which is an important and central state in the moderate Sunni axis and has great importance in confronting Iran and its ambitions in the Arabian Gulf."
He said that "this visit will have positive implications for security and stability in the region. We see Saudi Arabia as a country with common interests with us on many issues, especially in the face of the Iranian threaten  which is the nuclear file."
"We and Saudi Arabia have a common interest in fighting "Da'esh", backed by Saudi,  and Islamic extremism which  represented by it from the other side" he said.
In response if the entity was prepared, for example, to defend an Arab country against Iran, Hanegbi said: "It is not on the table, but it is possible if there are agreements between us and the two countries that signed a peace agreement with us, Egypt and Jordan are satisfied about us in the fields of security and fighting terrorism ".
The Israeli minister stressed that they want to start normalization with the Arab countries in parallel and not wait until the end of the Palestinian conflict "by taking steps to advance and reassure the Israeli people of the possibility of peace , quiet and recognition of Israel as the state of the Jewish people."
In response to the fact that there is a possibility of a two-state solution, he said: "The truth is no because it is complicated, there is a lack of trust on both sides, and Hamas's control over Gaza and the inability to sign an end to the conflict, and we will not accept the return of refugees to us. We want our  army to be on the Jordanian border in the Ghor, and they will not accept. "
Hanegbi described President Mahmoud Abbas as "a strong partner for the peace process, and  the only one during the second intifada, who was the sensible voice, which renounced violence and operations and continued the peace process."