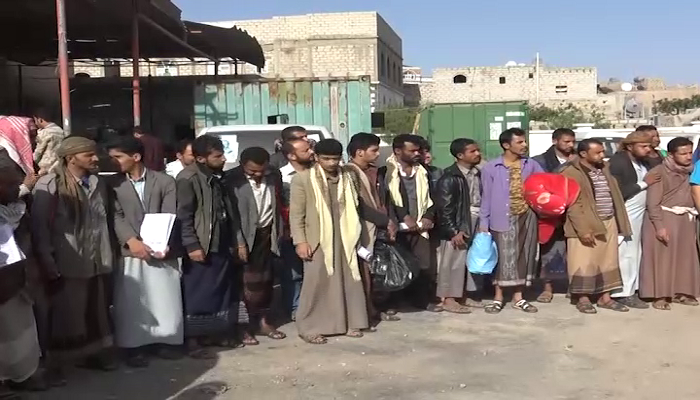 Houthis release more than 210 Saudi- paid fighters as a goodwill gesture before Ramdan
YemenExtra
A.A
Houthis, who have faced the war against in Yemen, have released 165 fighters, who had been fighting to Saudi Coalition since March 2015, in Al Beyda, Hajjah, and Dhumar provinces,  as a goodwill gesture to the occasion of Ramdan coming.
In Al Beydha province, middle Yemen, 145 fighters have been released by a General Amnesty Committee, which has been formed by Houthi as a part of a goodwill gesture, a head of the General Amnesty Committee said to YemenExtra, adding " we have released 145 mercenaries as a goodwill gesture on occasion of Ramdan coming as well."
In Hajjah, where there a big battlefield between Yemeni Joint Forces and Saudi-led Coalition, Houthis have released 20 fighters, whom captured in Middi Battlefield, releasing also 50 fighters in Dhumar province
In march last, Houthis have released 74 fighters in Ta`ze and Ibb provinces, in initiatives were not the first, since March 2015, when Saudi lanuched the war against Yemen.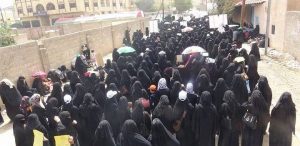 Earlier, a number of Yemeni families that have family members captivated by the Saudi-led coalition held a demonstration under the title "We will not forget about our captives" in front of the UN building, demanding the return of their sons from Coalition`s prisons.
Aslseyyed AbdulMalil Al Houthi, Leader of the Yemeni Revolution, has called in earlier to release Saudi-paid fighters, dealing with them as victims to Saudi-led Coalition.