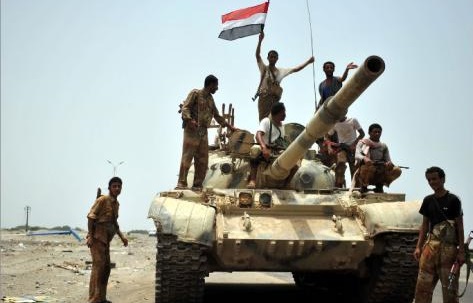 "Being a Muslim is Loving Yemen": Sajid Khan from Pakistan
Sajid Khan is an activist for the Yemeni issue currently residing in Pakistan. He wanted to speak to the world currently turning a blind eye on the Yemeni issue through his letter. Khan will be YemenExtra's journalist for today:
Dear Readers Salam and Hi,
After Yemeni war reached to 2 years, I decided to write a letter to show my solidarity with my Yemeni fellows because the whole world is silent on the Yemeni genocide. Main stream media never told us what is happening in Yemen after the Saudi alliance countries besieged that country.
People are dying with diseases because they don't allow the import of medicine, children are dying because of hunger. Petro-dollar is doing good against humanity, so its our duty to show support to brave Yemenis.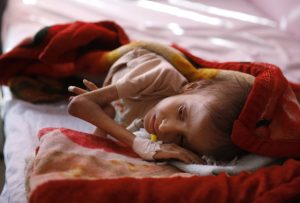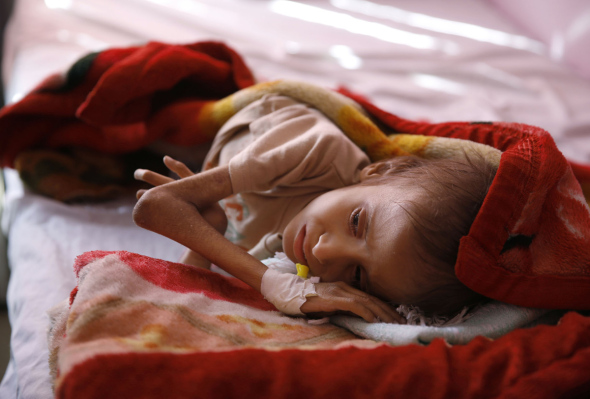 First of all, I have a complain to Yemenis, which is that they didn't use social media power like Syrians did. European and Arab media was against Syrian President and army but Syrians used social media as a weapon and now we can see many European people support Syrian President and Army. Nowadays social media is stronger than mainstream media on the Syrian issue. No doubt Yemenis are brave and good fighters but they failed to get world's moral support due to  low coverage.
When the news started coming from Yemen about how they destroy Saudi tanks, vehicles or killed their soldiers. I was so excited to get more news then i searched for Yemenis on Facebook so that i can get latest news from reliable sources and I met with good Yemeni friends such as Sharaf Alwainai, Nafisa Alharazi, Malak Ali & Abdulhak Raja. The more I get news from my Yemeni friends, the more I love Yemeni people that almost the whole world is fighting against ;directly or indirectly, but they never give up, they will fight till the last drop of their blood.
Anyways being a Muslim, love for Yemen is natural. Our holy Prophet saww praised Yemen on many occassions. I want to quote some hadiths in support of my words. Narrated Abu Huraira: The Prophet said, "The people of Yemen have come to you and they are more gentle and soft-hearted.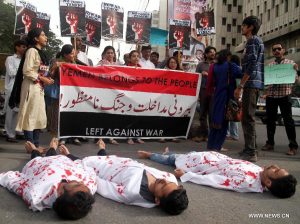 "Belief is Yemenite and Wisdom is Yemenite, while pride and haughtiness are the qualities of the owners of camels (i.e. bedouins). Calmness and solemnity are the characters of the owners of sheep." ~Saheeh Al-Bukhaari, Book of Military Expeditions, Hadeeth No. 4070
It was also mentioned that the Prophet saww  beckoned with his hand towards Yemen and said, "Belief (Eeman) is there." ~Saheeh Al-Bukhaari, Book of Military Expeditions, Hadeeth No. 4069.
If we read history, Yemen accepted Islam without from the very first time, when the Prophet saww sent Imam Ali a.s to Yemen to give them a dawah. After Imam Ali a.s dawah, they accepted Islam and they never said why Muhammed saww didn't come to meet us or first we want to see him face to face. They accepted Islam without IF and BUT.
After accepting Islam, whenever Prophet saww successor Imam Ali a.s called them for help they always said Labaik (For you, we shall do). During battle of Safein, Imam Ali a.s praised Yemeni tribes. Imam 'Ali a.s said: "When I found death as a "red death" (honorable death), then I mobilized the tribes of Hamdan and Himyar.
As I said before of being a Muslim, love with Yemen is natural, so when Saudi alliance attack Yemen just because they refused to accept their puppet president, many Pakistanis started a campaign against the aggression. Majority of the world believe that the Saudi alliance will capture the capital Sana'a within 2-3 weeks, but instead the world observed Yemenis without air force and latest weapons, not only do they defend their land but also entered Saudi provinces Jizan and Assir.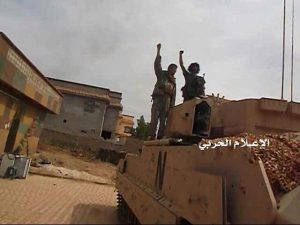 Now, the world is laughing at them because the Saudi alliance spend $billions on latest weapons and praised Yemenis' bravery and faith. Just when every Muslim country had sectarian and religious tension, Yemen was the best example of humanity. Where had Shia and Sunni communities, Christians and even Jews; all religions and sects, were living peacefully.
Though the Saudi alliance tried to start Shia/Sunni tension but Yemenis successfully rejected them. Every human who has humanity in her/his heart, pray and support Yemen. I hope war will be over soon and we will see peaceful Yemen again.
Regards, Sajid Khan from Pakistan.