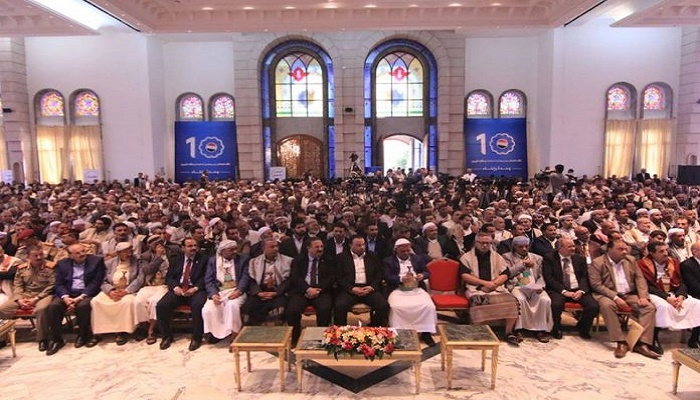 Now : Yemen Wise People Meeting Start In The Capital Sana'a
Asma Al-Mahattwari
Today, the Yemen Wise People Meeting started in Sana'a.  The meeting was attended by Saleh al-Samad, head of the Supreme Political Council, Dr. Qassem Lubazah, deputy chairman of the council, Speaker of the House of Representatives Yahya Ali al-Ra'i, Prime Minister Dr. Abdul Aziz bin Hattabur and the head of the Supreme Revolutionary Committee Mohammad Ali al-Houthi.
The Yemeni wise People participated from various governorates of Yemen.
The meeting came as a response to the call of the  Leader of the Revolution, Mr. Abdul-Malik Al-Houthi, to the wise people of Yemen to have a brotherly and united meeting that includes representatives of all other political and social forces in order to produce a national historical document of Yemeni principles to face the aggression.
It also aims to study the steps and procedures that can help the Yemenis to strengthen steadfastness and stability and raise the level of performance and readiness in the face of aggression as well as strengthen ties of brotherhood and unity.