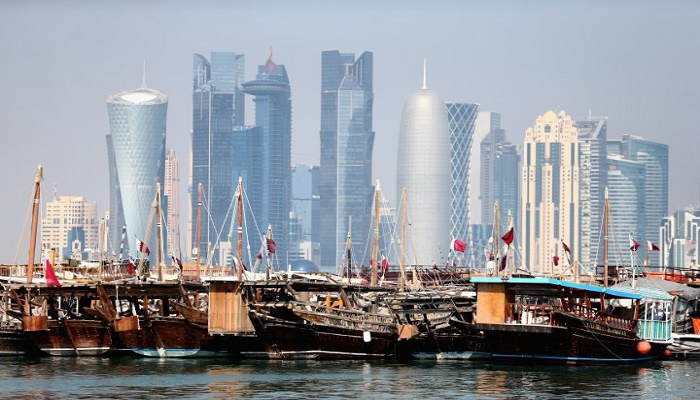 Saudi, UAE, Bahrain, Egypt cut ties with Qatar
YemenExtra
Saudi Arabia, the UAE, Bahrain and Egypt have cut diplomatic ties and all land sea and air contacts with Qatar, accusing the Persian Gulf country of supporting terrorism and interfering in their internal affairs.
Riyadh took the lead on Monday to sever relations and other countries fell in line after an official source said the kingdom "urges all brotherly countries and companies to do the same."
A Saudi official cited by SPA said the country decided to "sever diplomatic and consular ties with Qatar, and to close all land, sea and aviation ports" in order to "protect its national security from the dangers of terrorism and extremism."
The "decisive" measure, the Saudi statement said, was due to "gross violations committed by authorities in Qatar over the past years."
The United Arab Emirates gave Qatari diplomats 48 hours to leave the country, citing their "support, funding and embrace of terrorist, extremist and sectarian organizations," state news agency WAM reported.
Bahrain news agency said the tiny kingdom was cutting ties with Doha over its insistence on "shaking the security and stability of Bahrain and meddling in its affairs."
Egypt accused Qatar of supporting "terrorist" organizations, including the Muslim Brotherhood which it has been cracking down on since the 2013 coup against the country's first ever democratically-elected leader, Mohamed Morsi.
Meanwhile, a Saudi "coalition" waging a war in Yemen said it was ending Qatar's membership. The measure, it said, was due to Doha's "practices that strengthen terrorism, and its support to organizations in Yemen, including al-Qaeda and Daesh, as well as dealing with the rebel militias."
Qatar regretted the decision, saying "the measures are unjustified and are based on claims and allegations that have no basis in fact." Doha-based Al Jazeera TV quoted Foreign Ministry as saying that the decisions would "not affect the normal lives of citizens and residents."
"The aim is clear, and it is to impose guardianship on the state. This by itself is a violation of its (Qatar's) sovereignty as a state," the ministry said in a statement, referring to the severance of ties as an "incitement campaign based on fabrications, which reflects an intention to harm Qatar."
Pakistan, another member of the "coalition" which has recently tried to distance itself from the Saudi group's anti-Iran agenda, made it clear that the country had no plans to cut diplomatic ties with Qatar.
UAE carriers Etihad, Emirates and flydubai said they would suspend flights to and from Doha from Tuesday. Qatar Airways said it has suspended all flights to Saudi Arabia with immediate affect.