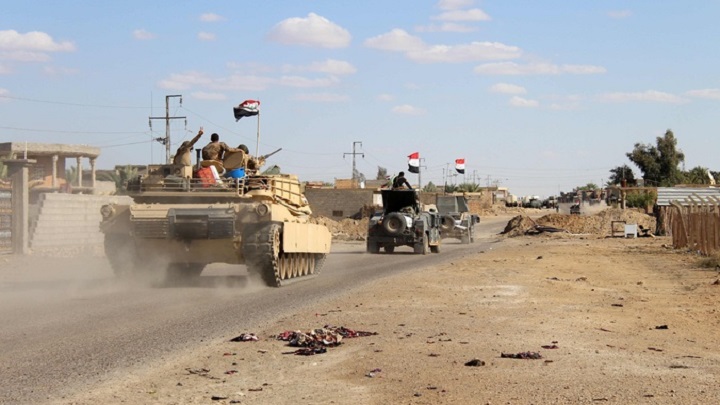 Iraqi Forces Liberate 6 Villages west of Mosul
YemenExtra
Y.A
Iraqi forces announced on Saturday the liberation of six villages west of the city of Mosul from the control of "Daesh" , backed by Saudi Arabia
.
"The 15th Infantry Division liberated the villages of Zarnouk, Sheikh Qora al-Ulaya, Mahaif , Dam Sinjar, Khaimah Til and Baghla west of the Atchana mountains  range and raised the Iraqi flag over it," the commander of the operations of "Nineteen Nineveh" said.
The Iraqi forces announced earlier on Saturday the liberation of Zinjili neighborhood west of the city of Mosul entirely from the control of "Daesh",backed by Saudi Arabia.
over seven months, Iraqi forces have been battling fiercely in the Nineveh province to liberate it  from the control of "Daesh" organization, backed by Saudi Arabia, leading to the liberation of Mosul's left coast, while the organization still controls some parts of the right coast.
Sayyad #Houthi, the leader of Ansar Allah in #Yemen, warned the world leaders from Saudi Arabia, whom is a major exporter of the kind of jihadist ideology that drives groups like al-Qaeda and the Deash.