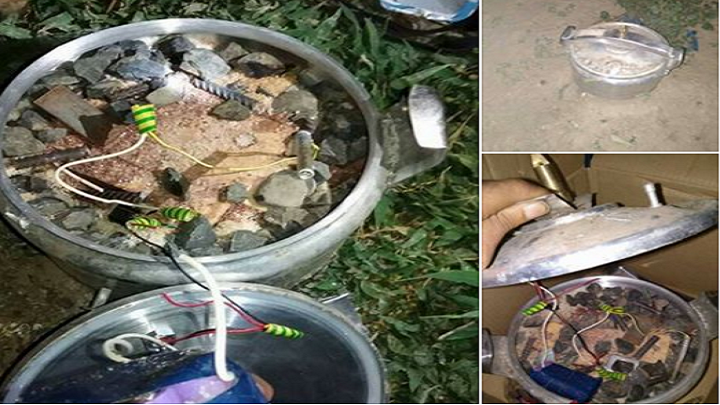 Explosive Device Dismantled in Ibb Governorate
YemenExtra
M.A.
The Yemeni security services and popular committees consisting of Ansaullah managed dismantling an explosive device on Tuesday in the area of Wahrat in Dhi Safal district, Ibb governorate.
The explosive device was planted near a main road before people suspected and reported it to the concerned bodies that took action immediately and carried the device to an empty area away from civilians, local source reported to YemenExtra.
The device consisted of TNT explosive materials and fragments, and possessed a remote control. After the arrival of the engineering department, the mission was successfully foiled, source confirmed.
The Yemeni securities called on the citizens to take caution and rapidly inform any suspicious bodies that aim to target all Yemenis with no exceptions.