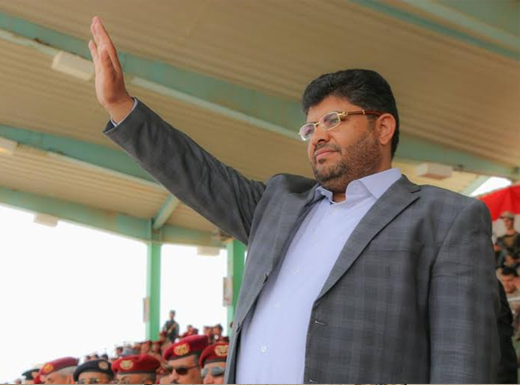 "Danger on Islamic Sancities Lies in Saudi Wahhabi Ideology"
YemenExtra
Y.A
Head of Yemen's Supreme Revolutionary Committee, Mohammad Ali al-Houthi lashed out at Saudi Arabia over its Wahhabi ideology, stressing that danger on Islamic Sanctities lies in such doctrine.
Commenting on attempt to target the Grand Mosque in Mecca, which Saudi Arabia announced on Friday, Houthi said: "The danger on Islamic sanctities lies in the Saudi Wahhabi ideology."
Saudi Arabia said on Friday it had foiled a terrorist attack on the Grand Mosque. the state Al-Ekhbaria news channel said 11 people were injured in the collapse of a three-storey building where a suicide bomber had been locked up and detonated.
"The real danger on our Islamic sanctities doesn't lie in the Yemeni neighbors but in the Wahhabi ideology which is adopted and spread by the Saudi regime as provided by the US' orders," Houthi wrote on his Facebook account, warning that such actions endanger the Saudi regime itself.
The Yemeni official called on the Saudi regime to review its policy, stressing that Riyadh bears responsibility of the destruction taking place in the region.
Yemen has been since March 2015 under a brutal aggression by Saudi-led coalition. Tens of thousands of Yemenis have been injured and martyred in Saudi-led strikes, with the vast majority of them are civilians.
The coalition has been also imposing a blockade on the impoverished country's ports and airports as a part of his aggression which is aimed at restoring power to fugitive former president Abdrabbuh Mansour Hadi.
Source: Websites
Read More :
What Is Wahhabism ? The Reactionary Branch of Islam from Saudi Arabia to be"the Main Source of Global Terrorism"