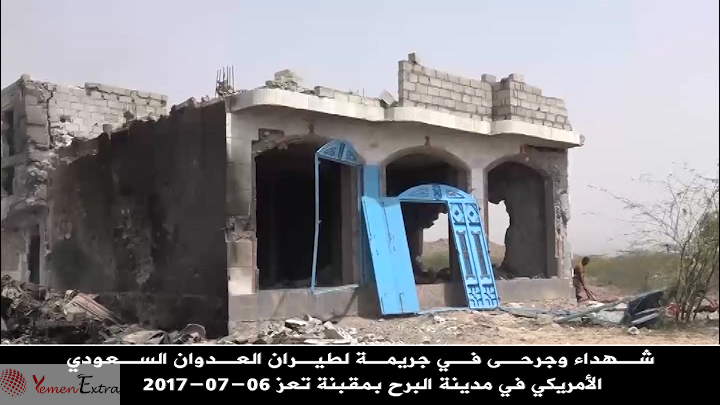 At Least 18 Killed and Wounded in a New Saudi War Crime : Photos
YemenExtra
M.A.
The death toll of today's Saudi war crime reached eight killed when the warplanes targeted Al-Barah region in Maqbnah district, Taiz governorate, central Yemen.
Not one or two airstrikes hit the civilian house, but a total of four turning the house into  rubble and creating a crime against the human life and value.
Latest toll reported the death of eight and the injury of another ten, adding up to a total of 18 casualties due to the brutal crime.
Among the victims is a Doctor dubbed Adel Mohammed Fayed Sinan, local source reported to YemenExtra.
The aforementioned killed innocent Yemeni citizens are only few of the thousands that lost their lives by the Saudi-led coalition amid an international silence.
Just two days ago, about three children and six women fell dead following a Saudi American airstrike targeting Yakhtal region in Mocha district.
See Photos