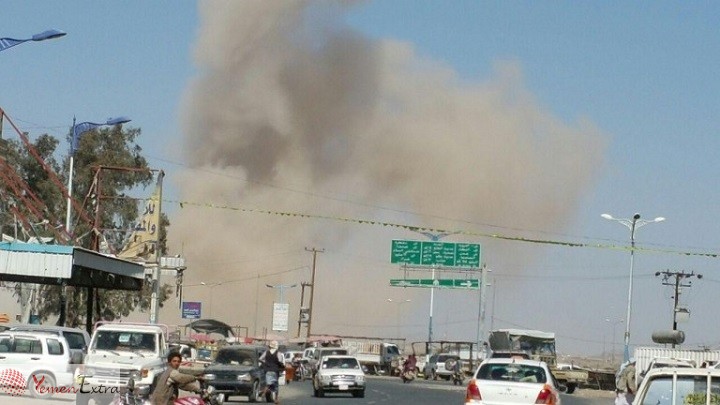 Even Main Roads in Yemen Are Targets of the Saudi Warplanes
YemenExtra
M.A.
Airstrikes of the Saudi-led coalition have caused serious material damage on Thursday to cars and private properties of Yemeni civilians in Saada governorate, northern Yemen.
"Two air raids demolished a civilian's car while material damage inflicted private properties on a maid road after being struck in Burkan region, Razih bordering district, local source reported to YemenExtra.
Moreover, Saudi missile and artillery bombardment targeted villages on Wednesday located in the regions of Al-Qhur in Qamr district and Al-Sheikh region based in Manbah district. The coalition also dropped the international banned weapon, cluster bombs, on different areas of Razih district.
The aforementioned prohibited weapon has caused the deaths of dozens of innocent civilians, mostly children, but the international community remains silent.