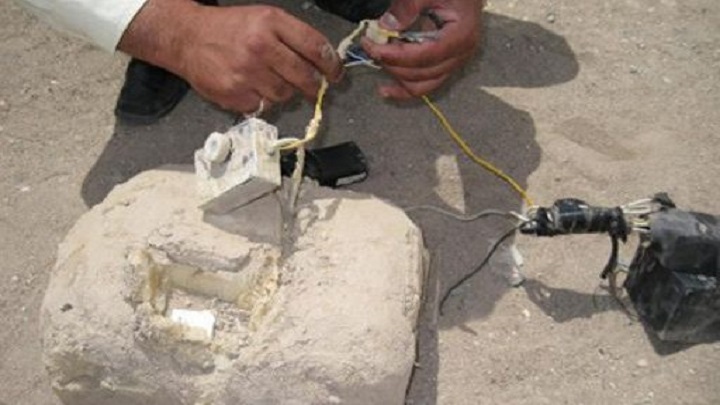 Yemeni Securities Dismantle an Explosive Bomb in Central Yemen, Taiz
YemenExtra
M.A.
The Yemeni security services managed to dismantle an explosive device on Tuesday in Damnah Khadeer based in Taiz governorate, central Yemen.
The aforementioned device was planted by criminal cells near a point affiliated with the central security in the area of Naqil al-Abel in Damnah Khadeer, local sources reported to YemenExtra.
The device possesses a weight of eight kilograms, which was connected to a battery and a remote detonator.
Such terrorist activities are said to serve Saudi attempts to cause an internal state of insecurity in order to achieve rapid military objectives.