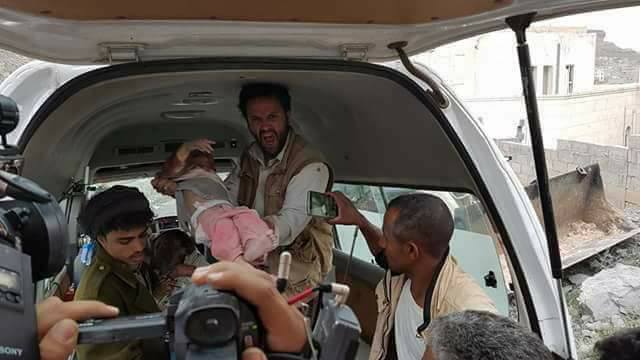 Saudi-Led Coalition Targets Yemeni Residential Neighborhoods, Leaves 30 Civilians Killed or Wounded
YemenExtra
M.A.
Thirty Yemeni civilians, mostly women and children, were killed and wounded in a Saudi airstrike targeting residential neighborhoods at today's dawn, southern the capital Sana'a.
The Saudi American air raid left at least 30 civilians between dead and wounded, where 14 are killed and the other 16 sustained various injuries, local source reported to YemenExtra.
Among the victims are children, some of them did not even pass seven or five years old, as well as a groom and a bride who just married two weeks ago, source added.
The number of the victims is likely to rise due to severe injuries suffered by the wounded, noting that the rescue operations and the search for corpses under the rubble is still ongoing until this moment.
Yemeni Arabic-speaking Almasirah channel reported that a total of four airstrikes hit Attan region, the fourth of which directly struck the aforementioned neighborhood.
The violent raid destroyed 3 buildings, 2 of which were occupied by tenants and have been completely demolished, as well as considerable material damage inflicted by the nearby houses and properties of the neighboring citizens.
In a similar context, the warplanes of the Saudi-led coalition just committed a massacre yesterday against Arhab Hotel based in Arhab district, outskirts of the capital Sana'a. The attack killed at least 46 civilians and injured another 70.
The Saudi-led coalition has driven Yemen into chaos since the war began on March 26th of 2014, where the war-torn country is encountering an intense cholera epidemic, siege and a tough economic war.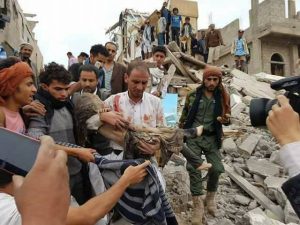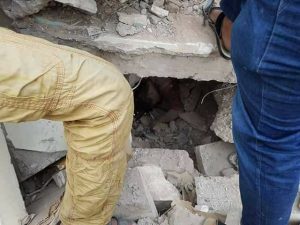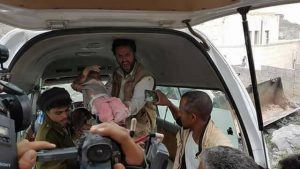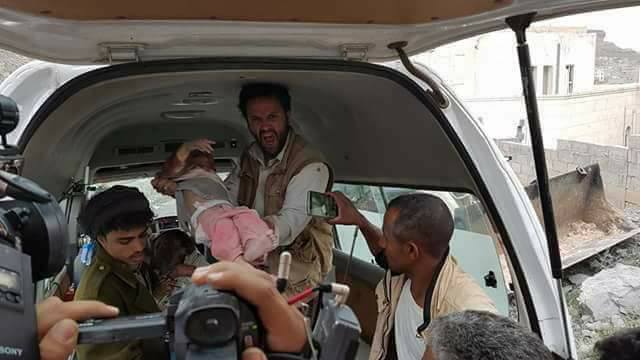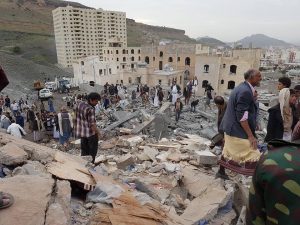 see them before