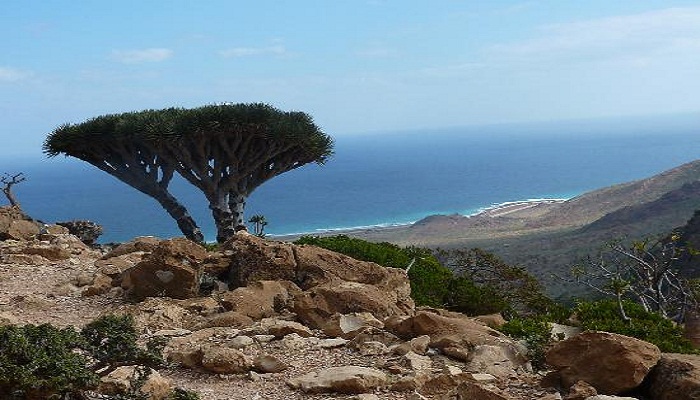 Two Yemeni Islands Leased for 25 Years to the UAE, Aden's Port Now Under UAE Management
YemenExtra
M.A.
Sources affiliated with the Saudi-led coalition reported that the Yemeni ex-president Hadi leased the islands of Socotra and Miyoun to the UAE under the mediation of Saudi Arabia leading to an agreement that was prepared with great secrecy, and would soon be announced.
The website "Voice of Aden al-Ghad" quoted sources as saying that Saudi Arabia had exerted great efforts in what it described as "bridging the relations" between Abed Rabbo Mansour Hadi and the UAE leadership, which lasted several months and led to an agreement.
The site said that Saudi mediation resulted in the two sides accepting a deal that requires Hadi to give the UAE the right to operate the international port of Aden through DP World.
In addition, the agreement consisted of leasing the islands of Socotra and Miyoun for a period of 25 years (can be renewable). The two sides concurred that Saudi Arabia is the witness, referee and guarantor of them both, in the presence of a clause confirming that no party is entitled to act outside the terms of the agreement.
Moreover, sources have revealed that Hadi had Saudi-guaranteed rules for the UAE as part of the convention, one of them is that the UAE would have to abandon the support of any party or entity opposed to the so-called legitimacy and deal with it personally as its sole ally in Yemen.
To continue, the media wings also pointed out that the UAE leadership, represented by Sheikh Mohammed bin Zayed, the Crown Prince, has agreed to all the requirements of Hadi and that Saudi Arabia was the guarantor of the agreement, which would close the page of disputes between the two sides.
Press reports earlier confirmed that the UAE is directly involved in the management of the Yemeni island of Socotra and Miyoun after its intervention in Yemen, under the pretext of returning legitimacy, which reveals the aims and intentions of the UAE's as it takes its major part in the Saudi-led alliance against Yemen.