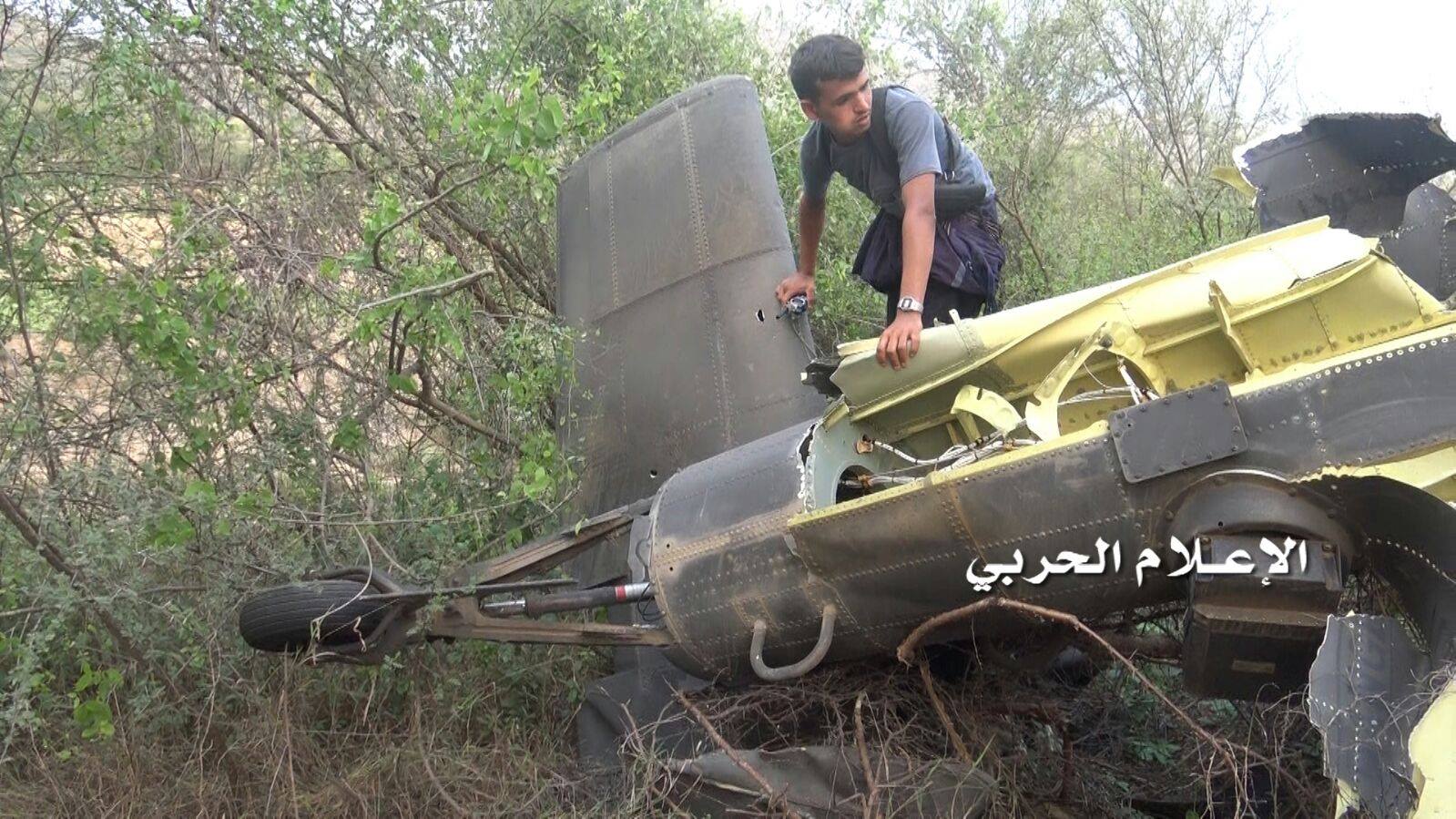 The Lost Saudi Aircraft at the Hands of Yemenis , but What about the High Ranking Pilot
YemenExtra
Y.A
Local sources have announced that the wreckage of the Saudi aircraft that fell in Abyan province in southern Yemen was founded.

A military official said that a military aircraft- Typhoon- belonging to the Saudi -led coalition –  fell , and its pilot was lost after hitting the ground in the area of ​​Al-Wadai in Abyan province under mysterious circumstances.
While a military source told Sputnik that ,on Thursday midnight (September 14th), the wreckage of the Typhoon fighter was found on a mountain in the village of Al-Kushmaym in Hajin, the Directorate of Lauder, after it was hit and scattered.

According to the source, the fighter pilot carries the rank of lieutenant in the Saudi Royal Air Force, namely Muhanna al-Bayez, who is still lost , although two Saudi recruits have reported that he was killed in the incident.

Since autumn 2014, Yemen has faced aggression by a Saudi-led coalition, leaving difficult humanitarian and health conditions, as well as a sharp deterioration in the impoverished country's economy.
Read More:
Saudi-Led Coalition Suffers Losing Aircrafts , Pilots in Yemen