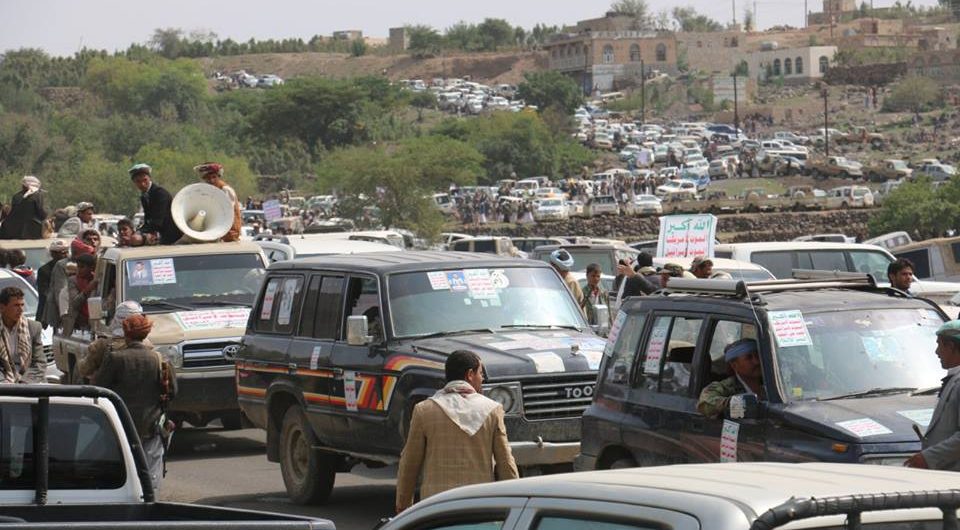 Major Tribal Delegations Flock to Sana'a to Support Yemeni Fighters
YemenExtra
Y.A
Major tribal delegations ,since Wednesday morning, September 20 ,continued heading until now from a number of different governorates of the Republic towards the square of seventy in the capital Sanaa accompanied by a variety of convoys to participate in the commemoration of the third anniversary of the revolution of the 21 September to support the Yemeni Joint Forces .
Correspondents in Al-Baidah, Al-Muhaweet, Dhamar, Ibb, Sana'a and Hodeidah said that hundreds of thousands of their sons and their various departments moved with large delegations to Sanaa to participate in the revival of the September Revolution and to affirm that the Yemeni People's Revolution continues in the face of the Saudi-led coalition.
Sources from the square of the seventeen in the heart of the capital Sana'a reported the influx of supporting fronts prepared in the arena of the seventies and the arrival of some of them to the allocated arena , where the Yemeni people enjoy ,during this moment, the momentum of the popular revolution, folk dances ,and popular chants.