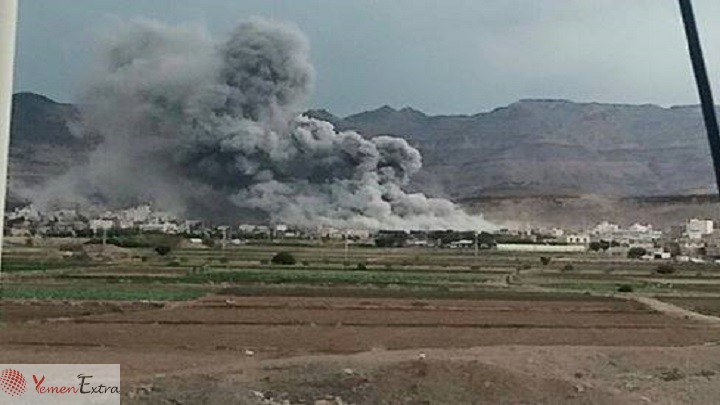 In a New Crime Against Animals: Even Cows Are Not Safe in Yemen
YemenExtra
M.A.
A number of cows belonging to the citizens of Jawf Province died on Tuesday after the Saudi-led coalition targeted a farm in Al-Musalloub District in Al-Jawf. 
The coalition warplanes conducted an airstrike on a farm in al-Masloub District, leading to the killing of dozens of cows.
It is worth mentioning that in June this year, a number of livestock died in Hajjah Province as the Saudi-led coalition maintains its hostile attacks against animals.
Many livestock also died in the same month in Atan region based in the capital Sana'a after being poisoned by the toxins of the countless Saudi missiles on the region.
Investigation revealed that cattle were poisoned after the area was shelled hundreds of times, indicating the continuous use of prohibited weapons by the Saudi-led coalition.