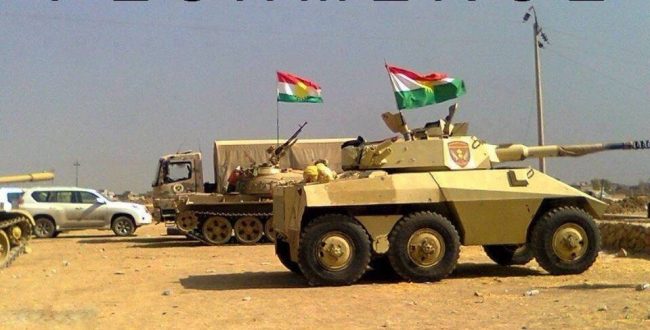 Clashes between Baghdad and Erbil Grow: Iraqi Army Denies
YemenExtra
Y.A
The tensions between Baghdad and Erbil have rose after an independence referendum had been held in the Iraqi Kurdistan, in addition to in disputed areas.
The Iraqi army's press service has rejected claims about clashes with the Kurdish Peshmerga troops nearby the northwestern town of Rabia near the Syrian border.
"The reports about clashes between Hashd Shaabi units and the Peshmerga troops nearby  the village of Mahmoudiya of the Rabia district do not correspond with reality," according to press service .
Hemin Hawrami, a senior assistant to Iraqi Kurdistan's President Masoud Barzani began earlier in the day, "This morning in Mahmudia near Rabiaa, PMF carried out an offensive against peshemrge [Peshmerga] troops . Peshemrge faced the offeansive nd pushed PMF back in to Rabiaa."
The Kurdish official chargted the Iraqi troops of furher boosting military buildup along the line of contact with Iraqi Kurdistan and warned that the region would mobilize all its resources for defense in case of an offensive , later ; however,  Baghdad hasn't commented on the claims so far.
The statements came just a day after Erbil had ordered an "immediate" withdrawal of Iraqi troops from the Kurdistan region's territory.
Following the independence referendum strongly criticized by Baghdad and many regional countries, the Iraqi government launched a military operation in abid to take control of disputed territories, including those of Kirkuk, an oil-rich region, which followed the Iraqi Kurdistan's decision to strive for separation.
According to information provided by the Kurdish Peshmerga Ministry, the operation continued with Iraqi troops advancing toward the Syrian border in and the area of the Mosul Dam.
Read More:
Iraq strongly Lashed out at Rex Tillerson 's Remarks on Iraq's PMF Forces