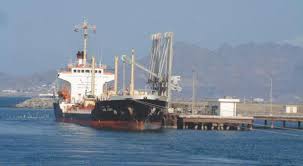 The Naval Forces Warned of Closure the Yemeni Ports
YemenExtra
SH.A.
The Yemeni Naval forces and coastal defense, warned the the US-Saudi coalition of consequences escalation and the closure of Yemeni ports.
A source in the coastal defense of the navy and coastal defense said that,"we will respond any folly provided decision, by the coalition".
The source pointed out, the close of the Yemeni ports or targeting them will have disastrous consequences, stressing that the battles will be the objectives of his project for the Navy and coastal defense.
As well as, he confrmed the readiness to respond to the arrogance of the coalition and its persistence in increasing the suffering of the Yemeni people.