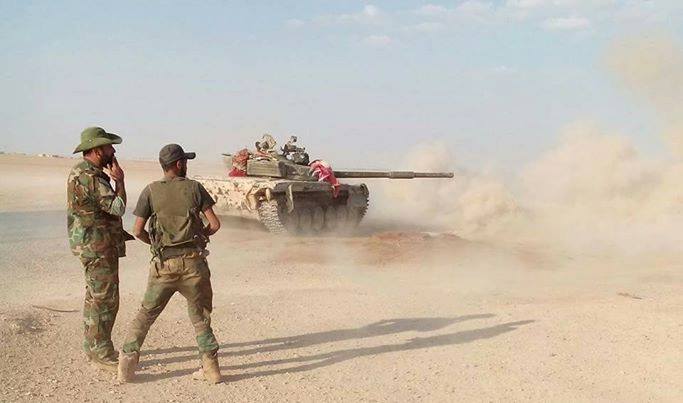 Syrian Army advances towards Albukamal, 30 km secured
YemenExtra
M.A.
The Syrian Arab Army (SAA) achieved a large-scale advance inside the southeastern countryside of the Deir Ezzor, Sunday, pushing their way along the strategic Mayadeen-Albukamal Road.
Led by the Tiger Forces, the Syrian Arab Army attacked Daesh positions southeast of Al-Mayadeen, securing
several villages and hilltops after a violent battle.
According to a military report, the Syrian Army freed the villages of Bir Al-Dakhoul, Al-Dakhoul, Bir Khadr Mayy, Bir Haba, Abu Al-Habaya, and Bir Daham, along with the hilltops of Tal Melhem and Tal Al-Ghufran.
As a result of this progress, the Syrian Arab Army was capable of liberating at least 30 km of territory en route to the strategic border-city of Albukamal.
On the other hand, ISIS re-controlled Albukamal from the Syrian Arab Army after conducting a swift counter-offensive this past weekend.