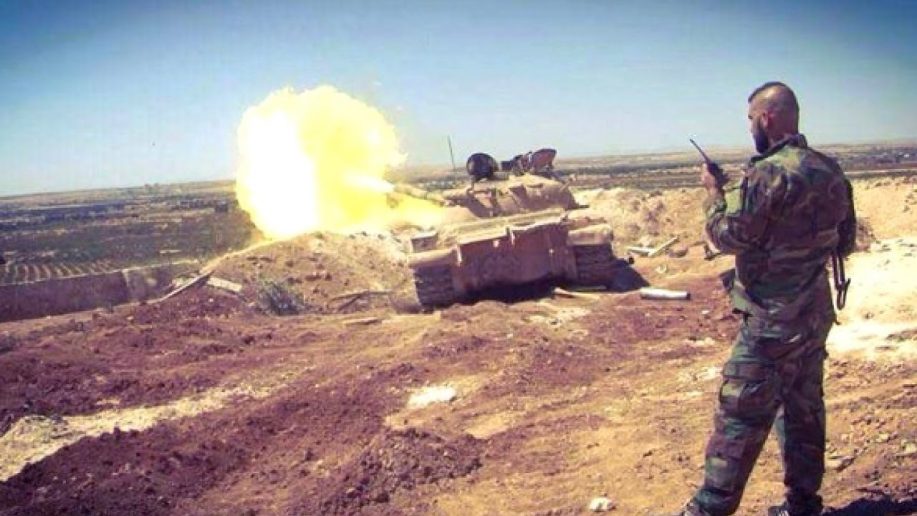 Surprise offensive enables Syrian Army to liberate key town in north Hama
YemenExtra
M.A.
Pro-government forces have opened up a new front against militant groups in Hama Governorate's northern countryside, rapidly securing a key town.
According to military-affiliated sources, the Syrian Arab Army and local fighters from the National Defence Forces attacked rebel positions around the town of Douma early this morning under cover of airstrikes and artillery bombardment.
The suddenness and speed of the assault by pro-government forces caught militants in the region completely off-guard pushed them to withdraw from Douma.
After rebel fighters escaped the area around Douma, the Syrian Army and local forces entered the town and officially announced their control of it.
The offensive comes following heavy Russian airstrikes throughout Hama and Idlib provinces last night that devastated militant forces.
By this most recent advancement, pro-government forces are now engaging militant groups in Hama from two axes. Army commanders hope that this additional pressure will speed up the operation to complete expel of rebel factions like Ha'yat Tharir al-Sham (Syrian Al-Qaeda affiliate) and the Free Syrian Army from the province.