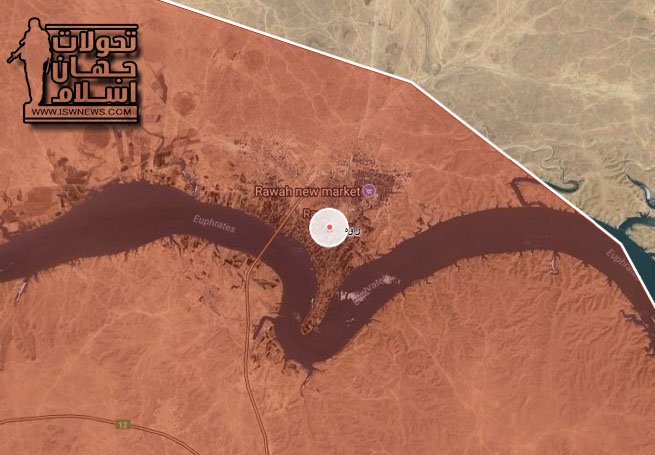 ISIS eliminated from western Iraq: map
YemenExtra
Y.A
The Iraqi Armed Forces officially liberated the strategic city of Al-Rawa in western Al-Anbar, today, after a short operation against the so-called Islamic State (ISIS) terrorist group.
Led by the 7th and 8th divisions of the army, the Iraqi Armed Forces began this offensive two weeks ago, liberating the nearby city of Al-Rumanah to kickoff their operations.
Once Al-Rumanah was liberated, the Iraqi Armed Forces crossed the Euphrates River to clear out several small villages that were still under Islamic State control west of Al-Rawa.
With nowhere for the Islamic State retreat, the Iraqi Armed Forces kicked off the last phase of the Al-Rawa operation this week; it was officially on Friday afternoon.
Source: Website