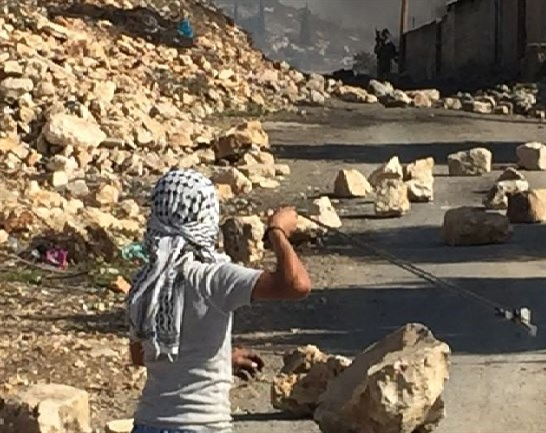 Israeli forces suppress Friday protests in Kafr Qaddum
YemenExtra
Y.A
Israeli forces suppressed a weekly march in the village of Kafr Qaddum in the northern occupied West Bank district of Qalqiliya on Friday, firing rubber-coated steel bullets at Palestinian protesters.
Coordinator of the village's popular resistance Murad Shteiwi told Ma'an that Israeli forces fired rubber-coated steel bullets at local youth, who threw rocks and rolled burning tires at armed forces and military vehicles.
Shteiwi said that no injuries were reported.
Residents of Kafr Qaddum began staging weekly protests in 2011 against Israeli land confiscations, as well as the closure of the village's southern road by Israeli forces. The road, which has been closed for 14 years, is the main route to the nearby city of Nablus, the nearest economic center.
The Israeli army blocked off the road after expanding the illegal Israeli settlement of Kedumim in 2003, forcing village residents to take a bypass road in order to travel to Nablus, which has extended the travel time to Nablus from 15 minutes to 40 minutes, according to Israeli rights group B'Tselem.
Hundreds of Palestinians have been detained during the demonstrations since their start in 2011, and at least one protester was killed, while dozens have been injured by live fire, including 12 children, Shteiwi told Ma'an during a similar protest last year.
Source: Website