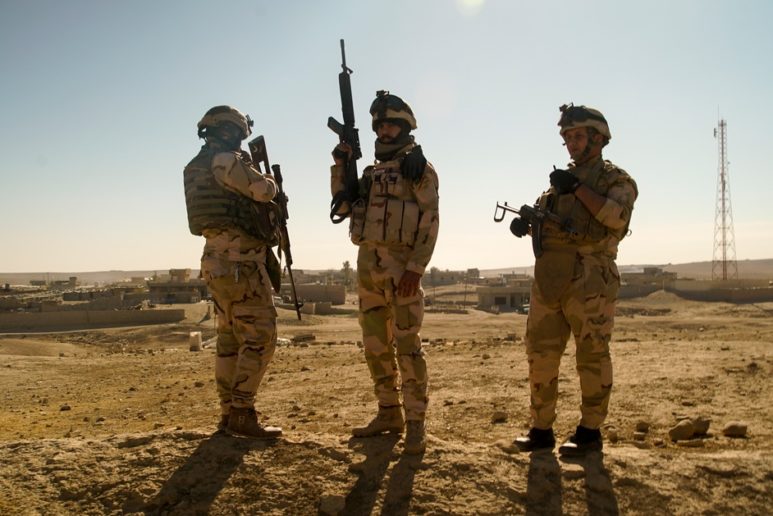 Iraqi forces cross Euphrates to liberate several villages near Syrian border
YemenExtra
Y.A
The Iraqi Armed Forces continued their offensive in the western countryside of the Al-Anbar Governorate, Monday, liberating several villages located west of the Islamic State's (ISIS) last stronghold, Al-Rawah.
Backed by Hashd Al-Sha'abi (Popular Mobilization Units), the Iraqi Army's 7th and 8th divisions crossed the Euphrates River to attack a group of villages still occupied by the Islamic State terrorists near the Syrian border.
The attack would prove successful, as the Iraqi Armed Forces managed to liberate five village from the Islamic State terrorists.
The villages liberated by the Iraqi Armed Forces are as followed:
Simah
Ja'afariyah
Al-Samsiyah
Mulayli
Bubiyah
As a result of Monday's advance, the Iraqi Armed Forces have successfully secured the strategic border-city of Al-Qa'im.
Source: Website