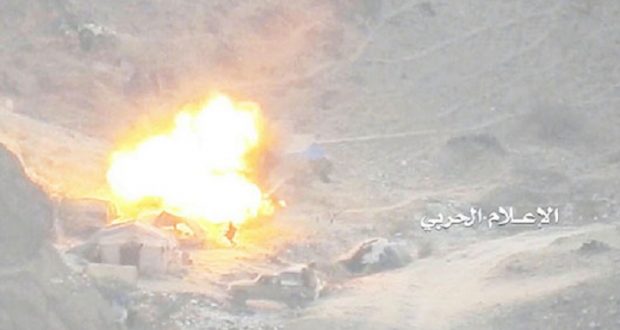 Yemeni Joint Forces Target Saudi-Led Coalition Gatherings in Najran, Jizan
YemenExtra
Y.A
In response to the Saudi-led coalition's nonstop air strikes that claimed the lives of about 15,000 people, mostly civilians , the artillery of the Yemeni joint forces hit gatherings of Saudi soldiers in Saudi military sites in Najran and Jizan province, according to a military official on Sunday.
The shelling hit the soldiers in the military sites of al-Dhaba'a, al-Shabakah, al-Shurfa and Husn al-Hamad in Najran.
The army , in addition, destroyed a Saudi military vehicle in Rajla site.
Separately, the artillery hit other military groups in military position in al-Ghawih and Malhama in Jizan.
The official said that the Yemeni joint forces placed two bombs on a Saudi military patrol in Jizan, destroying it.
Read More: