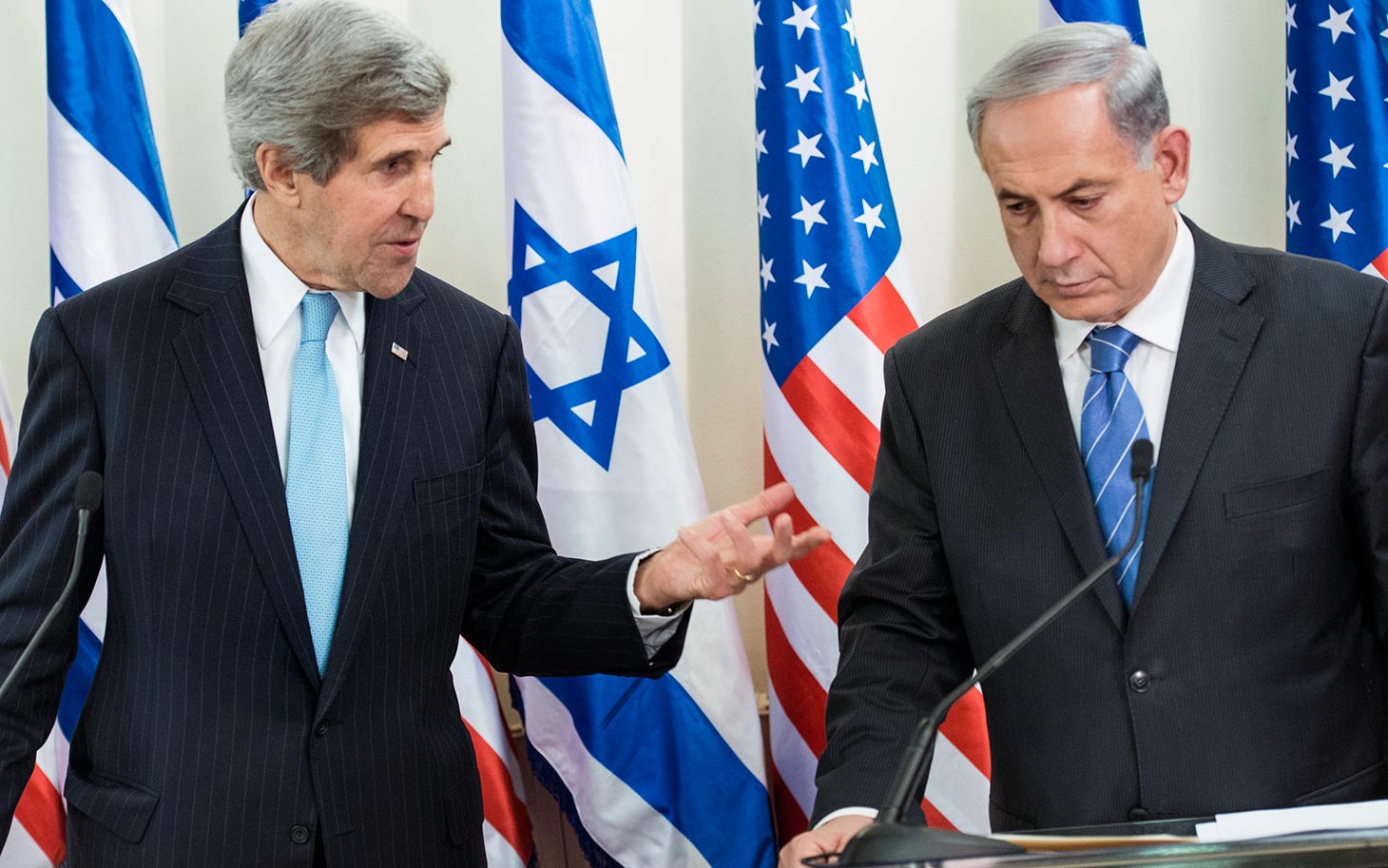 Israel Doesn't Want Peace with Palestine: John Kerry
YemenExtra
Accordng to Alwaght website, Israeli regime does not want to make peace with Palestinian, former US secretary of state John Kerry said in December 2016, still as secretary of state.
An Israeli media cited the then US secretary of state as saying "The Palestinians have done an extraordinary job of remaining committed to nonviolence," while he slammed Tel Aviv  for being unproductive in recent peace talks, Newsweek reported.
 "When the Intifada took place [in 2015] they (Palestinians) delivered non-violence in the West Bank," Kerry said in q hour-long speech in December 2016.
"This is overlooked by the general [Israeli] populations because it is not a topic of discussion," Kerry continues. "Why? Because the majority of the [Israeli cabinet] has publicly declared they are not ever for a Palestinian state."
The recording is reportedly from a conference in Dubai attended by some of the Middle East's most influential policymakers. It was not clear if Kerry knew he was being recorded, the report added.
Kerry had criticized the Tel Aviv regime's lack of interest in peace in the past as well.
"Friends need to tell each other the hard truths, and friendships require mutual respect," he said.
The speech drew fire from Israeli Prime Minister Benjamin Netanyahu and many members of the US Congress, including Republican Senator John McCain and Democratic Senator Chuck Schumer.
Netanyahu has been widely criticized for having seriously dimmed the prospect of a peace deal by, among other things, caving in to the demands of the far-right extremists that surround him.
The expansion of settlement construction in occupied Palestinian territories under Netanyahu has been one of the major hurdles on the path towards a possible deal.
Aside from Israel's disregard for peace, US President Donald Trump's lack of a clear stance on the decades-long Israeli-Palestinian conflict has made the situation all the more complicated.
In a White House press conference with Netanyahu in February, Trump made a U-turn on decades of US policy in favor of a so-called two-state solution by saying he would not insist on it.
Trump has also sent mixed messages about key issues such as Israel's settlement activities and a years-long plan to relocate the US embassy from Tel Aviv to Jerusalem al-Quds, a move guaranteed to prompt a strong response.