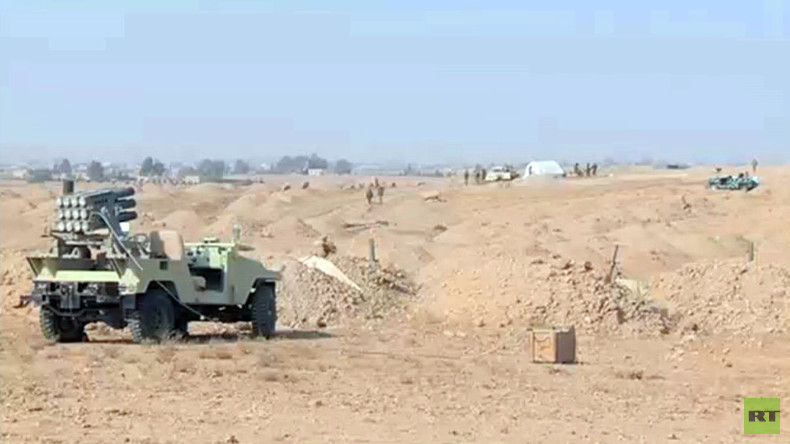 Last Daesh stronghold in Syria, Abu Kamal, fully liberated – Syrian Army
YemenExtra
M.A.
The Syrian Army has secured the city of Abu Kamal, demolishing the last Daesh stronghold in Syria. Abu Kamal's fall signals the end of IS as a terrorist group, army commanders said.
"The liberation of Abu Kamal city is very important because it signals the general fall of the terrorist Daesh organisation's project in the region," a statement from the army's general command stated.
On Wednesday, a video released on a YouTube account affiliated with the pro-government forces displayed Syrian Army soldiers and allied forces from various militia groups celebrating their victory in the vicinity of the city.
Abu Kamal is a city on the River Euphrates in the Deir ez-Zor Governorate in eastern Syria, close to the border with Iraq. It was seized by Daesh in the summer of 2014, during a three-month offensive across the region.
Abu Kamal's liberation marks the ultimate end of Daesh's territorial ambitions, Joshua Landis, head of the Middle East Studies Department at the University of Oklahoma, told RT. "This is the end of ISIS as a 'state,'" Landis noted. Now that the terrorists are unable to move freely between Syrian and Iraqi territory, the fight against them will be much easier, he stated.