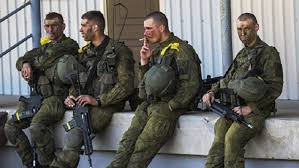 Why did the US command prevent its soldiers from drinking alcohol?
YemenExtra
SH.A.
The US military command in Japan issued a ban on drinking alcohol in Okinawa after a local resident died in a traffic accident with the participation of a drunk American soldier.
 
"Until further notice, alcohol consumption is banned, including in homes and in public places such as bars, clubs and hotels," the US command said in a statement on Monday.
According to the instructions, from now on, American soldiers in Okinawa are prohibited from leaving the military bases and their homes. Access to and consumption of alcohol is prohibited at and outside the bases and in the rest of Japan.
Strict measures were taken against drinking alcohol earlier in the day in Naha, Okinawa, after a local citizen died of a truck crash driven by an American soldier who was allegedly in an alcoholic state.