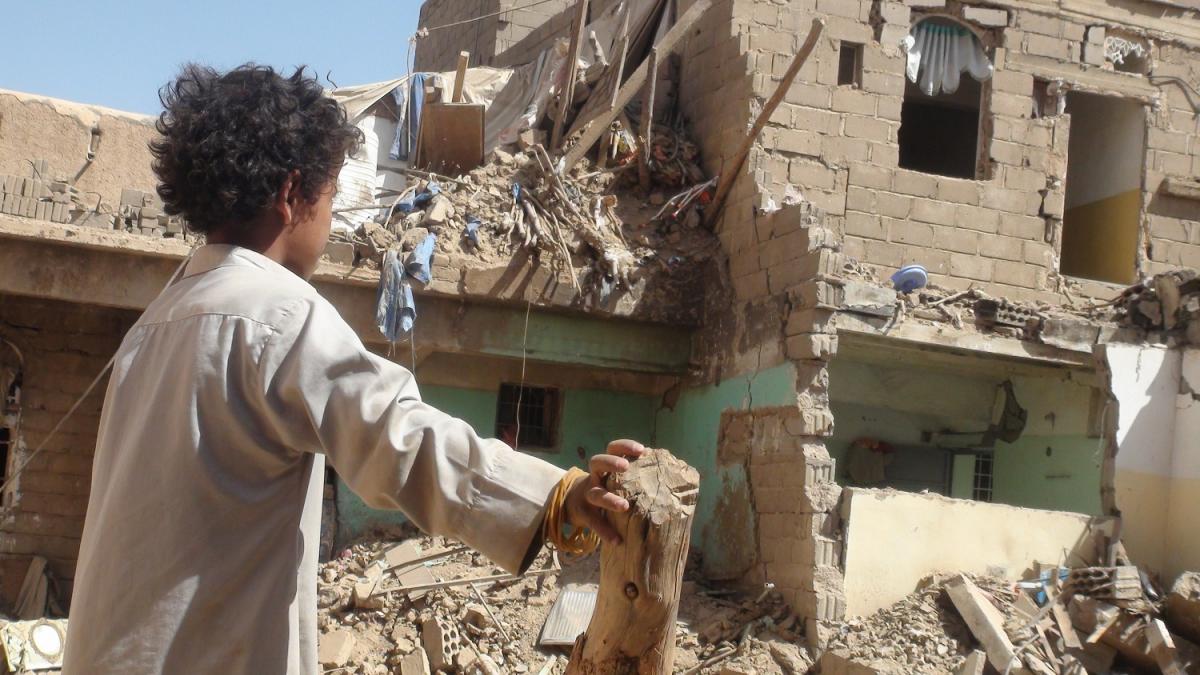 UK 'dangerously complicit' in Saudi war on Yemen: Ex-Tory minister
YemenExtra
M.A.
A former Tory cabinet minister has said that the UK is being "dangerously complicit" in the Saudi war on Yemen that is "directly promoting a famine and the collective punishment of an entire population."
The former international development secretary, Andrew Mitchell, said on Tuesday that Britain is involved in a conflict that's "doomed to strategic failure".
He also warned of a humanitarian catastrophe "the likes of which we have not seen in decades."
On November 6, Saudi Arabia announced that it was shutting down Yemen's air, sea, and land borders, after Yemeni fighters targeted an international airport near the Saudi capital with a cruise missile.
London has been resisting international calls to stop aiding Saudi war crimes in Yemen, amid overwhelming evidence that British weapons and intelligence are being used to target Yemeni civilians.
A report published by The Guardian in May showed that the UK was selling record quantities of arms to countries the Foreign Office listed as having poor human rights records, including but not limited to Saudi Arabia, Bahrain, Burundi and the Maldives.
The Labour Party has called out PM Theresa May's "hypocrisy" when it comes to addressing crimes committed by Saudi Arabia and Bahrain.
Mitchell also warned that a 15-day Saudi-imposed blockade was endangering tens of thousands of lives.
The United Nations made a plea for the Saudi war machine to remove its blockade, warning that without aid shipments "untold thousands of innocent victims, among them many children, will die" and that its partial lifting was not enough.
Read more: 
"The position is very precarious. One of the aid shipments contains medicine to combat the cholera outbreak, and the other urgently needed food aid including grains and rice," Jamie McGoldrick, the UN humanitarian coordinator for Yemen said.
Of a population of 26 million, some 17 million Yemenis do not know where their next meal is coming from and seven million are totally dependent on food aid.
"With the port blocked, it makes life very precarious. We are very worried that the gains we have made on cholera and food scarcity are being reversed."
Some 2,100 people have died of cholera since April as hospitals struggle to secure basic supplies across the country. The epidemic had been on the wane for weeks in Yemen, although new cases are still running at around 2,600 per day.
"There is a diphtheria outbreak in the southern part of the country. Many have died already and many more are going to die soon unless we get them vaccinated completely. It is not looking very hopeful," McGoldrick added.
Britain has signed a framework deal on military and security cooperation with Saudi Arabia, media outlets said in September.
Saudi Arabia has been incessantly pounding Yemen since March 2015 in an attempt to crush the popular Houthi Ansarullah movement and reinstate Yemen's former President Abd Rabbuh Mansur Hadi, who is a staunch ally of the Riyadh regime.
Read more: https://www.yemenextra.net/2017/11/21/yemeni-joint-forces-score-important-gains-against-saudi-soldiers-as-saudi-led-coalition-watches/