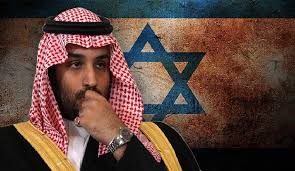 By 2030 there will be no system in the name of Al Saud
YemenExtra
SH.A.
The Supreme Advisor to the Commander-in-Chief of the Iranian Armed Forces, Major General Yahya Rahim Safaui, said that according to studies conducted by American intelligence agencies years ago, by 2030 there will be no system in the name of the Al Saud and Saudi Arabia is likely to be divided.
"All of us as Muslims agree on the unity of the Hijaz and the defense of Mecca and the city, but these Americans and Zionists are the ones who want to bring the Saudi government to destruction through their tyrannical actions and with the perpetration of injustice, aggression and conspiracy," the ISNA news agency reported.
Saudi Crown Prince Mohammed bin Salman said the regime had launched a direct military offensive against his country and accused Riyadh of declaring war on it.
In response, Iranian Foreign Minister Mohammad Jawad Zarif responded to Riyadh's accusations by saying that Saudi Arabia holds Iran responsible for the consequences of what it called its "hostile wars" in reference to its military intervention in Yemen. Zarif also expressed his country's "rejection" of what he called "irresponsible and provocative accusations" by Riyadh becauze of Ansar Allah.