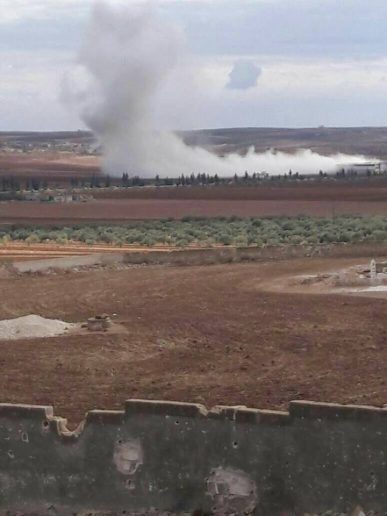 Syrian Army starts final phase of northeast Hama offensive
YemenExtra
M.A.
The Syrian Arab Army (SAA) initiated their final phase of their northeast Hama offensive this afternoon, following a successful one month long operation west of the Khanasser Highway.
Led by the Qalamoun Shield (3rd Division) and 11th Tank Division, the Syrian Arab Army made their first major push to capture the terrorist strongholds of Al-Mustariha, Umm Maiyal, and Al-Rahjan near the Idlib provincial axis.
According to a military source in Hama, the Syrian Arab Army has broken through Hay'at Tahrir Al-Sham's front-lines at Al-Mustariha, resulting in the capture of different parts of this terrorist-held town.
While the Syrian Army attempts to secure Al-Mustariha, the Russian Air Force is intensely bombarding the towns of Al-Rahjan, Qasr bin Wardan, and Umm Maiyal in a bid to weaken the terrorist defenses.
The Syrian Arab Army is expected to attack the mentioned towns in the upcoming days, as they ramp up their operations in the northeastern countryside of the Hama Governorate.