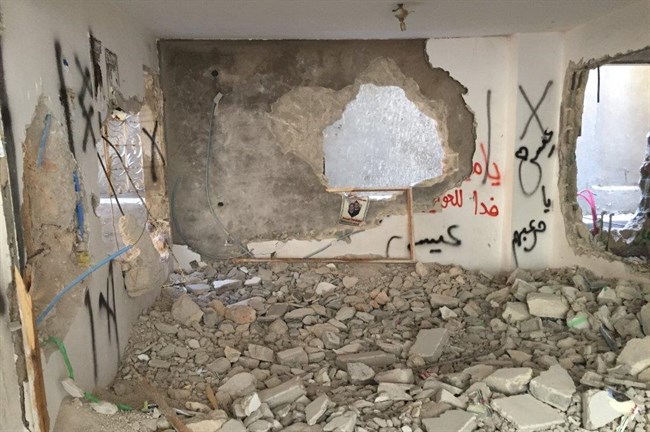 Israel demolishes 2 Palestinian homes in occupied East Jerusalem
YemenExtra
Y.A
Israeli forces reportedly demolished two Palestinian homes on Wednesday in occupied East Jerusalem, according to local sources
Locals todl Ma'an that staff from Israel's Jerusalem Municipality, under the protection of police forces, raided the neighborhoods of al-Issawiya and Shufat and demolished two homes, under the pretext that they were built without difficult-to-obtain Israeli building permits.
Israeli forces first demolished the home of Sharif Muhsein in al-Issawiya, which according to local activist Muhammad Abu al-Hummus, was still under construction. The demolition reportedly caused damages to the house next door.
Muhsein had attempted to get a licenses for his house after he began construction, and was ordered by the municipality to stop construction until the license application was considered. However, the court denied the license and  issued a demolition order against the house.
Abu al-Hummus added that the municipality has been refusing to approve blueprints to allow residents to built in the village for 20 years.
In Shufat, locals told Ma'an that Israeli forces demolished the home of Jamal Abd al-Hamid Abu Khdeir. The home was two stories, and 240 square meters.
The family told Ma'an said that Jamal had began construction of the building about a month ago and was surprised by the demolition, as it came without any prior notices.
The UN Office for the Coordination of Humanitarian Affairs in the occupied Palestinian territory (OCHA) confirmed the two demolitions on their twitter account early Monday morning.
Israel rarely grants Palestinians permits to build in East Jerusalem, though the Jerusalem municipality has claimed that compared to the Jewish population, they receive a disproportionately low number of permit applications from Palestinian communities, which also see high approval ratings.
For Jewish Israelis in occupied East Jerusalem's illegal settlements, the planning, marketing, development, and infrastructure are funded and executed by the Israeli government. By contrast, in Palestinian neighborhoods, all the burden falls on individual families to contend with a lengthy permit application that can last several years and cost tens of thousands of dollars.
According to Daniel Seidemann of the NGO Terrestrial Jerusalem, "Since 1967, the Government of Israel has directly engaged in the construction of 55,000 units for Israelis in East Jerusalem; in contrast, fewer than 600 units have been built for Palestinians in East Jerusalem, the last of which were built 40 years ago. So much for (Jerusalem Mayor Nir) Barkat's claim 'we build for everyone.'"
According to UN documentation, 211 Palestinians were displaced and 119 buildings have been demolished in East Jerusalem since the beginning of the year as of Nov. 6. Israeli demolitions of Palestinian homes in the occupied West Bank and East Jerusalem
reached a record high
in 2016.
Source: Website