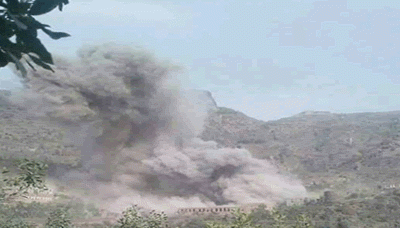 At least 10 Saudi American airstrikes rock Hajja Governorate
YemenExtra
M.A.
The US-backed Saudi fighter jets launched at least 10 airstrikes on Haradh and Medi Districts based in Hajja Governorate overnight, an official told YemenExtra on Thursday.
Various Yemeni governorates have been under Saudi bombardment on a daily basis, particularly Saada, which is the number one victim of this ruthless war.
The Saudi-led coalition has been accused of deliberately killing thousands of Yemeni innocent civilians as well as demolishing the already-weak infrastructure in the poorest Arab country, Yemen.