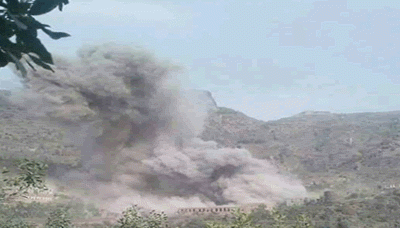 Saudi-led coalition warplanes strike Taiz Governorate
YemenExtra
M.A.
The Saudi-led coalition fighter jets conducted three airstrikes on Thubab District of Taiz Governorate overnight, an official told YemenExtra on Sunday.
The strikes hit al-Amri and Houzan areas in the district, the official added.
Yemen has been under constant Saudi American bombardment for nearly three years, which caused what we see today of "the worst humanitarian crisis in the world" in Yemen.