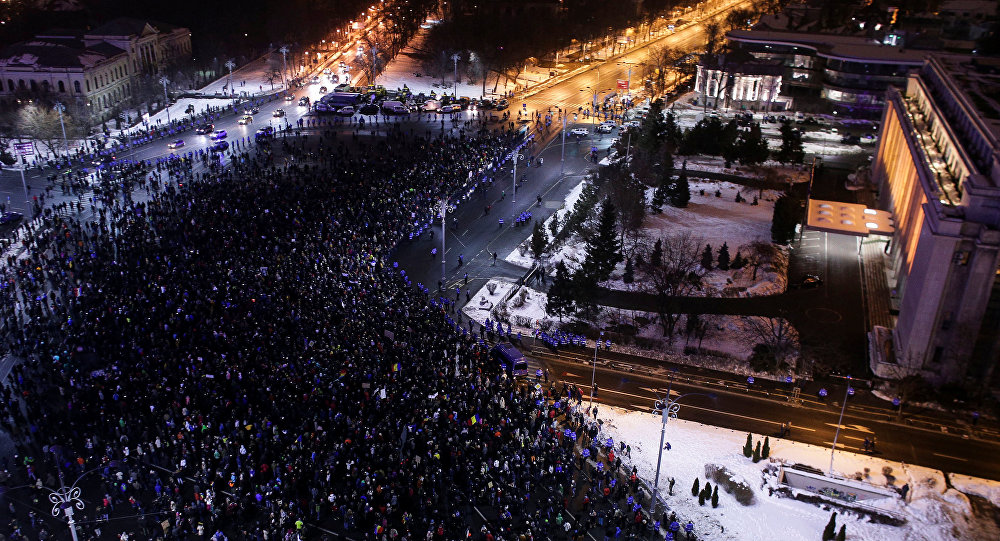 Protests in Romania against a new law of the judiciary
YemenExtra
SH.A.
Tens of thousands of Romanians in the capital city of Bucharest and dozens of cities protested against a ruling by the ruling Social Democratic Party (PSD), which is widely criticized for enacting a new law of the judiciary.
The ruling coalition led by the Social Democratic Party, which has a strong majority in parliament, is drafting the bill, which thousands of judges, foreign diplomats and the European Commission say will put the judicial system under political control, potentially weakening a campaign against corruption.
Some 20,000 people took part in a march to parliament in Bucharest and some 20,000 marched in some 70 cities.